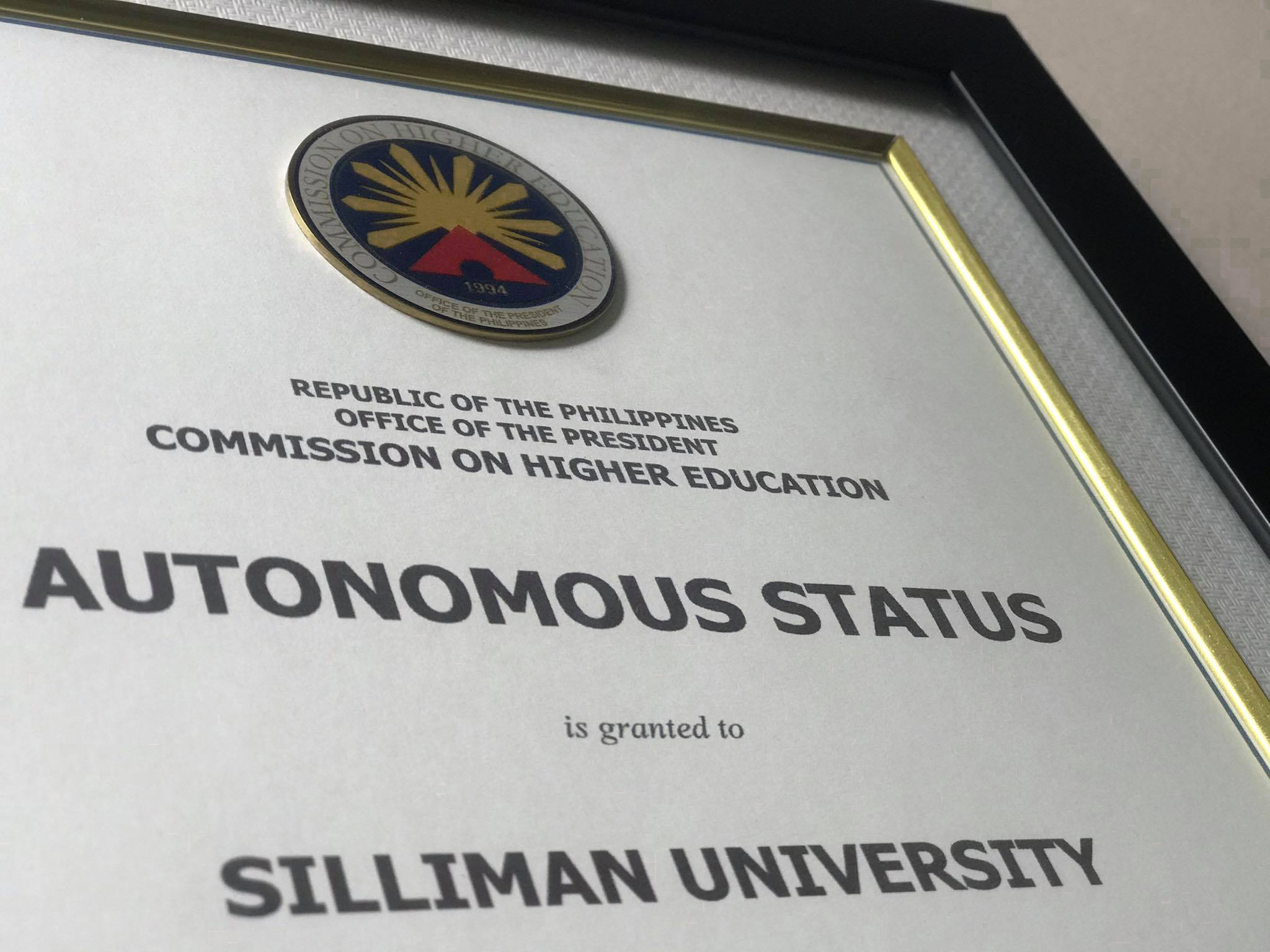 CHED extends SU's autonomous status
The Commission on Higher Education (CHED) extended the validity period of Silliman University's Full Autonomous Status, effective June 1, 2021 to May 31, 2023.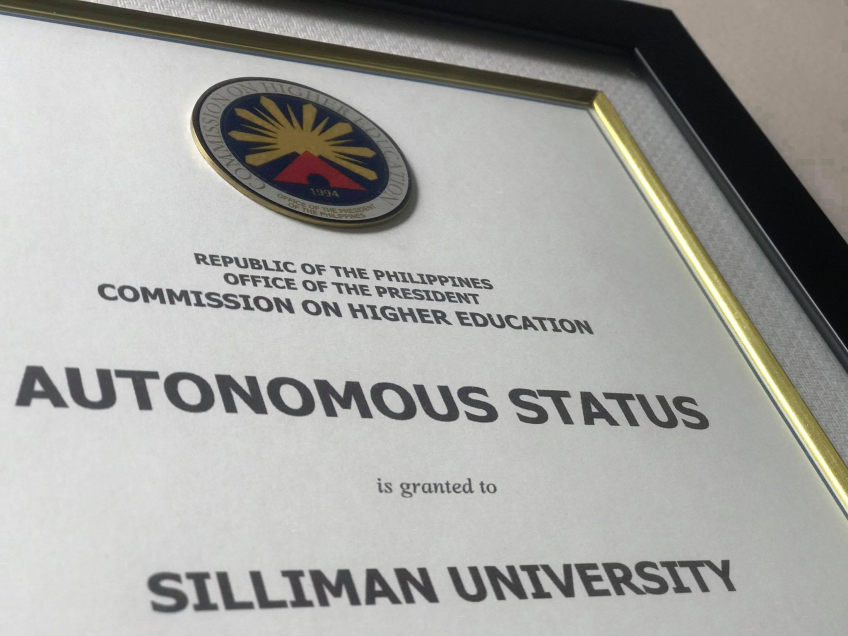 CHED announced the extension through Memorandum Order No. 7, Series of 2021, signed by CHED Chairman Prospero de Vera, April 30, 2021.
"It is welcome news because this gives us in Silliman University the opportunity to continue being creative and innovative as we respond to the pandemic and its effects, especially on education," said Dr. Earl Jude Paul L. Cleope, SU Vice President for Academic Affairs.
SU's Full Autonomous Status from CHED was renewed in 2016. Currently, SU is one of the six private Higher Education Institutions in the region and 71 in the country with the said status.
When HEIs are granted by CHED the highest institutional distinction of Full Autonomous Status, it remains in effect for five academic years.
A Full Autonomous Status allows universities to develop and offer academic programs without going through the standard approval process of CHED and is a recognition of an HEI's long-standing and continuing contribution to building up the competitiveness of Philippine higher education in the international community.
For SU, the Full Autonomous Status affirms its commitment to excellence manifested through programs designated as Centers of Excellence (Information Technology Education, Nursing Education & Teacher Education) and Development (Biology, Marine Biology & Medical Technology), and those in the undergraduate and graduate levels that have been given high accreditation.