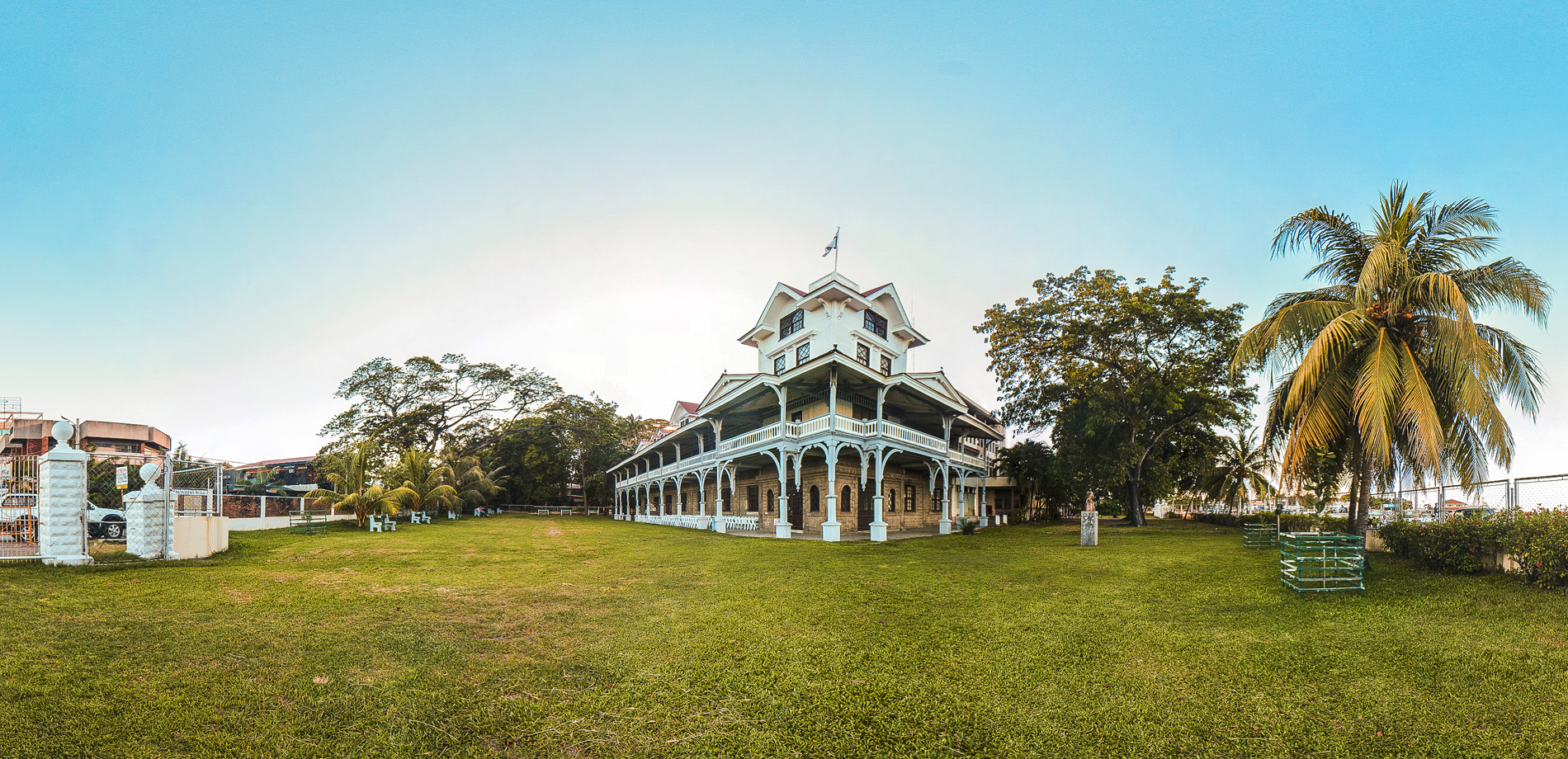 SU receives excellence, leadership awards from CHED
Silliman University (SU) received five leadership and excellence awards from the Commission of Higher Education (CHED) Regional Office VII in an awarding ceremony simultaneously held virtually and face-to-face, May 22, 2021 via Zoom and at the Cebu Normal University, respectively.
SU, as a higher education institution (HEI), received the following awards: Plaque of Exemplary Institutional Performance as QS World University Rankings: Asia 2020-2021 Philippine Institutions; Plaque of Exemplary Leadership; Plaque of Institutional Excellence as Autonomous HEI; Plaque of Leadership Excellence; and Plaque of Program Excellence for SU programs awarded as Centers of Excellence and Centers of Development.
SU also received a Certificate of Appreciation as CHED partners for Quality Assurance in Higher Education.
Dr. Betty Cernol McCann, SU president, received a Plaque for Individual Collaborator and Supporter of CHEDRO VII.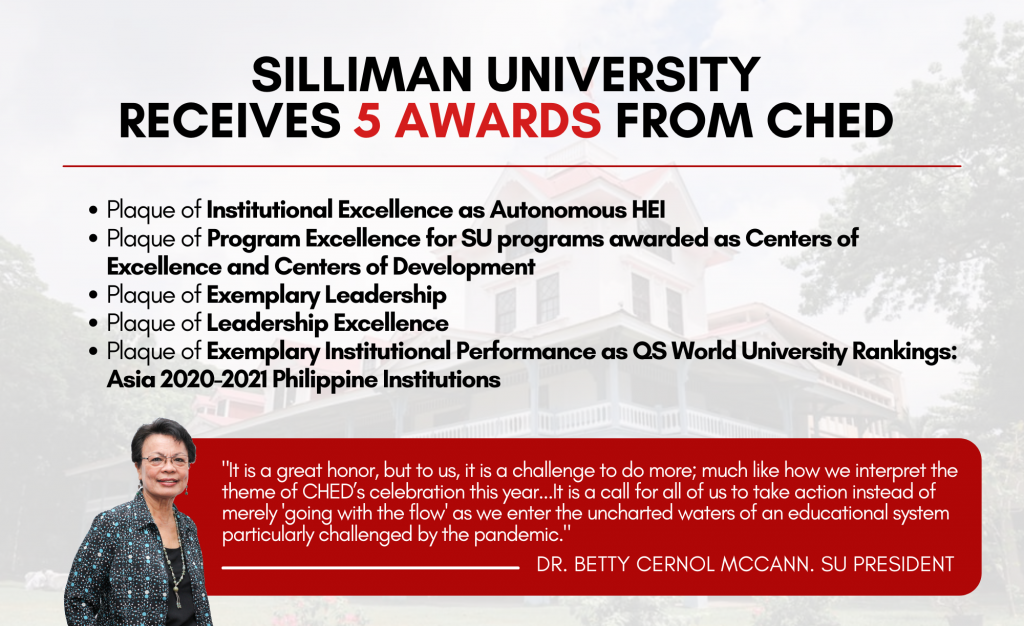 In her message to CHED and other HEIs in the region for the awarding ceremony, McCann expressed, on behalf of the University, gratitude to CHED for the recognition and said that the awards "challenge" SU to "do more."
"For us at Silliman University, to have our name on a plaque means that beyond the recognition of leadership and excellence, these have to be made manifest in our academic community and the communities we serve. We can only do that if we continue to break barriers in the educational system; barriers that paralyze us, that [do] not make us find way to do the best we can under the circumstances, but we can always be in productive partnership with agencies like the Commission on Higher Education," said McCann.
McCann also said educational institutions should not be "complacent" because they are expected to "equip the next generation with knowledge, skills…values and principles to ensure that they become productive members of the society with a future where higher education is no longer seen as a privilege but a basic right."
McCann said it is a "responsibility" to live up to the awards, and that SU owes it to its students, alumni, faculty, staff, and Board of Trustees.
The ceremony concluded CHED's week-long celebration of its 27th Founding Anniversary held May 17 to 21 and the 1st National Higher Education Day celebration last May 18.
SU participated in the said celebrations by posting greetings from McCann; Board of Trustees Chair Ricardo A. Balbido Jr.; and National Scientist Angel C. Alcala, who was a former CHED commissioner, on its social media pages.
On the 1st National Higher Education Day, SU highlighted the role of HEIs in helping address the COVID-19 pandemic and its effects through a video featuring SU's community engagement activities.