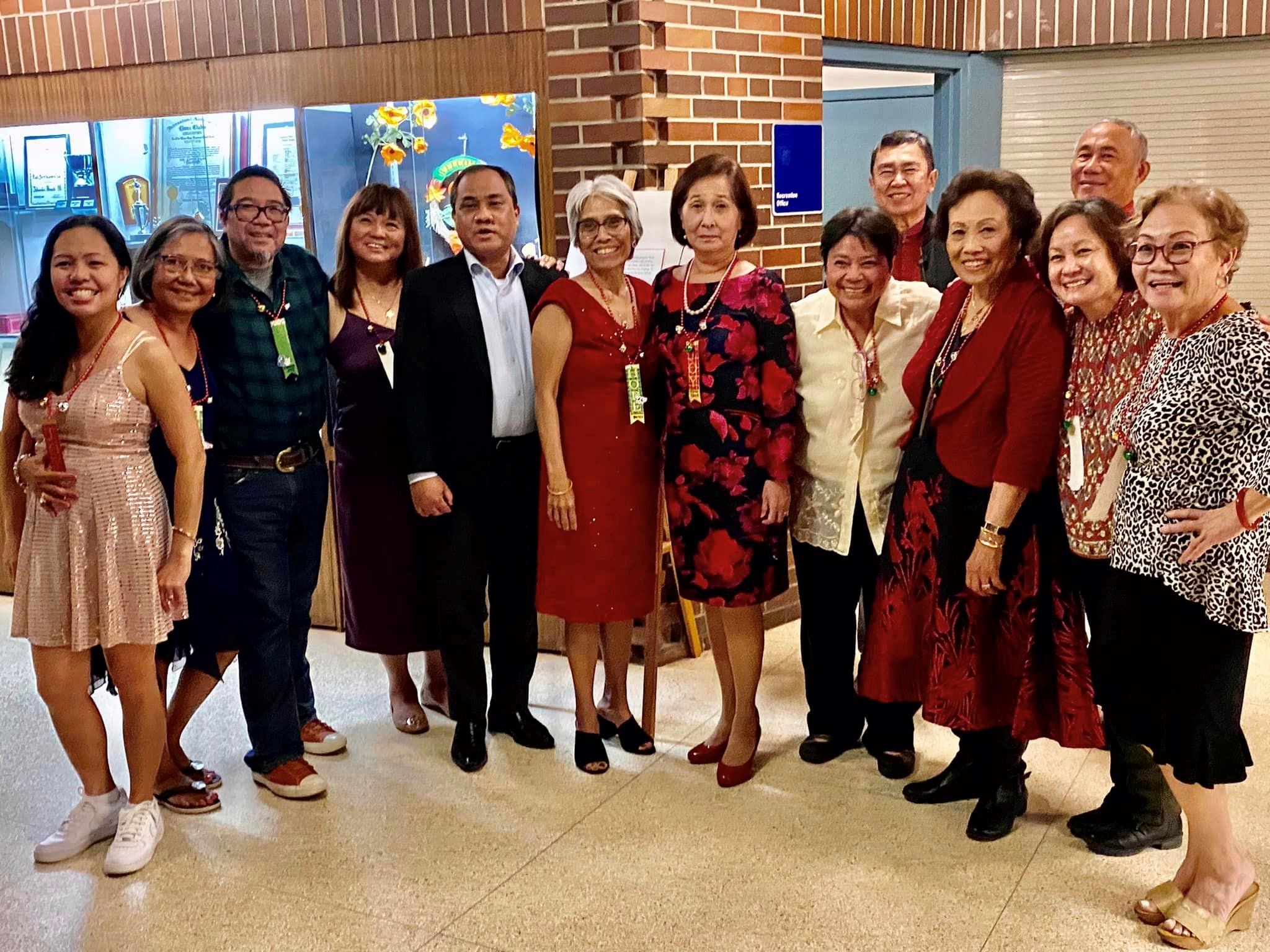 Alumni Update November 7 – 13, 2022
Philippine Charge d' Affaires in Canada urged Sillimanians to step up for Filipino diaspora
Outstanding Sillimanian Awardee (OSA) and Philippine Charge d' Affaires in Canada, Atty. Francisco Noel R. Fernandez III, challenged the officers and members of the Ontario Silliman University Alumni Association (ONSUAA) to maintain their fidelity to Silliman University and to step up and lead to create greater visibility of the Filipino diaspora here in Ontario. Fernandez was the guest speaker during the ONSUAA dinner/dance fundraiser event held at the Stan Wadlow Clubhouse, 373 Cedarvale Avenue, East York, Ontario, last November 5, 2022.
Atty. Fernandez, a 2021 Outstanding Sillimanian Awardee in the field of International Relations and Diplomacy, encouraged ONSUAA members "to seek offices in your professional colleges from which you would be able to influence the removal of challenges to the recognition of academic and work credentials of Filipinos."
The Philippine Charge' d' Affaires inspirational speech challenged Sillimanians to support the Filipino community in Canada. "We must ensure that the Filipino contribution to Canada should be recognized and acknowledged by your host communities, and aspire for political offices in your riding. Let us support our candidates to ensure their electoral victory," he said.
Citing the 2021 national census in Canada, the number of Canadians who identified their identity as Filipinos stood at 957,355, representing 2.59% of Canada's population. He said Filipino-Canadian figures in the Greater Toronto Area (GTA) alone are approximately 400,000.
With these numbers, Fernandez urged the Filipino diaspora to unite behind Filipino candidates, "whether for a political office or in a seat in your professional colleges, especially if he or she is a fellow Sillimanian. You cannot be mere bystanders in Canada. You have to lead. You have to be involved because you are a Sillimanian and have been educated well."
Atty. Fernandez, who graduated from Silliman University High School in 1985, will be completing his tour
of duty in the Philippine Embassy in Ottawa, Canada at the end of the year.