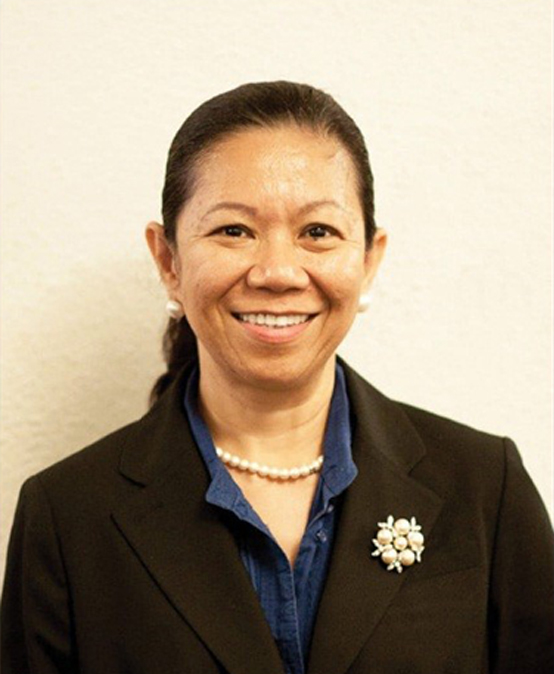 Alumni Update October 12 – 18, 2020
SU Alum as Most Influential Fil-Am
Silliman Alumnus Ma. Josephine Juele Jalandoni (BS Nursing Class of 1979) has been singled out as one of the Most Influential Filipino-Americans and will be receiving The Outstanding Filipinos in America Awards (TOFA), for Community Service, on October 31, 2020.  The Outstanding Filipinos in America (TOFA) is an awards event held annually in New York during the Filipino American History Month celebration in October.
A tireless advocate of Filipino heritage, Joji, as her close friends fondly call her, has facilitated cultural shows for the Filipino American community in New York for about a decade. Her most memorable feat was the 2018 Philippine Independence Day Parade on Madison Avenue, where festival performers from Iloilo City and Guimaras province regaled New Yorkers with colorful imagery and dance, a feat no other Filipino-American leader has done. A nurse by profession, Jalandoni promotes cultural shows to keep Filipino heritage alive for future generations.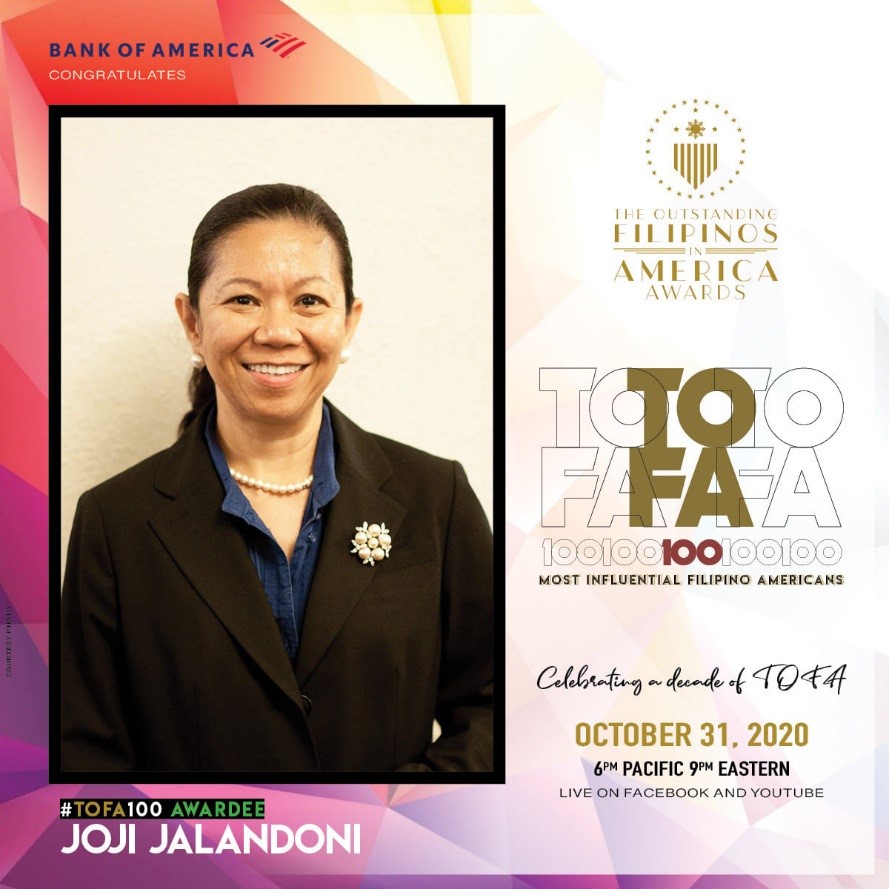 She is known among New York City Ilonggos as "the Mother of Dinagyang and Manggahan Festivals in the New York City Philippine Independence Day Parade." A New Jersey-based nurse, originally from Victorias City, Negros Occidental.
Jalandoni, who has a Master's degree in Hospital Administration/Nurse Executive Program from the Teachers College at Columbia University, has gone above the regular duties of a nurse and currently holds the position of infection control and associate prevention director at her place of employment.
Jalandoni has served as president of the Philippine Independence Day Council, Inc. (PIDCI) and the Silliman University Alumni Association New York-New Jersey Chapter, where she has worked in many community activities.
Meanwhile, Jalandoni currently serves as Victoriahanon vice president and serves on its advisory council, Negrosanon vice president, PIDCI chairperson on special projects, and is a member of the Philippine Nurses Association of New York City, Inc.