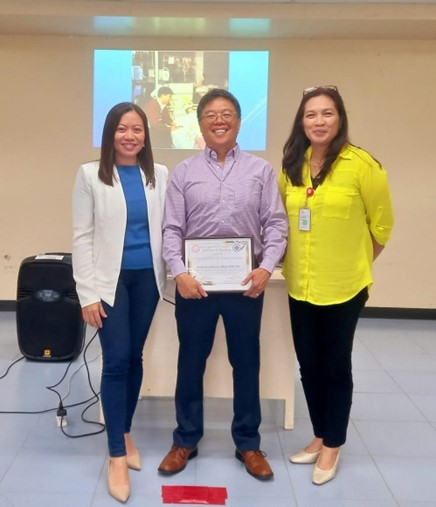 Alumni Update October 9 – 15, 2023
Nursing alumnus lectures on Nursing Leadership and Management
Silliman University (SU) alumnus Poincare C. Alilaen, a clinical research scientist based in San Antonio, Texas, gave a lecture on managing and improving the quality of nursing leadership and management last October 11, 2023 at the Mary Marquis Smith Hall of the SU College of Nursing (SUCN), Dumaguete City.
Alilaen's lecture focused on Quality Management and Risk Management (Quality planning, quality assurance, quality control, and quality improvement) both in a hospital setting and when performing clinical trials in the pharmaceutical industry. An open discussion on real-life experiences followed after the lecture presentation. This gave the students a more practical view of improving the quality of nursing management.
Last December 2022, Alilaen also talked about risk management as one of the four presenters in an online leadership training for nurses hosted by the SUCN.
Alilaen graduated from SU High School in 1977. He completed a Bachelor of Science in Business Administration, major in Management degree from SU in 1981. "Dong," as he is fondly called by his close friends, then decided to shift to a different career path. He took up Bachelor of Science in Nursing as his second degree and graduated in 1988 from SU. He ranked 6th in the top examinees of the Philippine Nursing Licensure Examination.