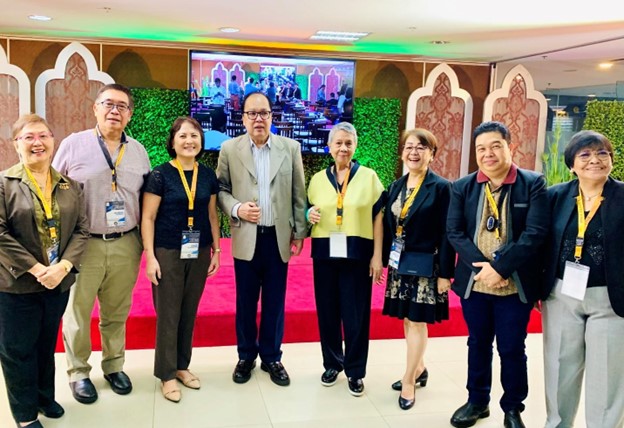 Alumni Update October 2 – 8, 2023
SU representatives join AAIG summit
Dr. Edna Gladys T. Calingacion, Silliman University (SU) dean of students, and Ruben N. Bokingo, director for alumni and external affairs, represented the University at the recently concluded International Multi-Sectoral Summit of the Academe, Alumni, Industry and Government (AAIG) last September 29-30, 2023 at the University of Santo Tomas (UST).
The summit was hosted by the University of Santo Tomas Alumni Association, Inc., (USTAAI), in partnership with the UST Graduate School Center for Continuing Professional Education and Development (UST GSCCPED).
Now in its fifth year, the two-day summit aimed to foster strategic alliances among the academe, alumni, industry, and government sectors for inclusive and sustainable success; to capitalize and advance the use of technology-driven approaches with humanistic strategies in community development; and to promote and share winning best practices towards concrete and practical implementation of collaborative engagements through humanizing education.
With the theme "AAIG Nexus: New Visions, New Frontiers, New Strategies and Practices," the summit also aimed to contribute to the country's economic growth as AAIG position papers will be forwarded to the Philippine Congress to help chart laws for legislation.
Last year, SU hosted the AAIG 2022 Caravan Series, where SU alumni served as resource speakers.