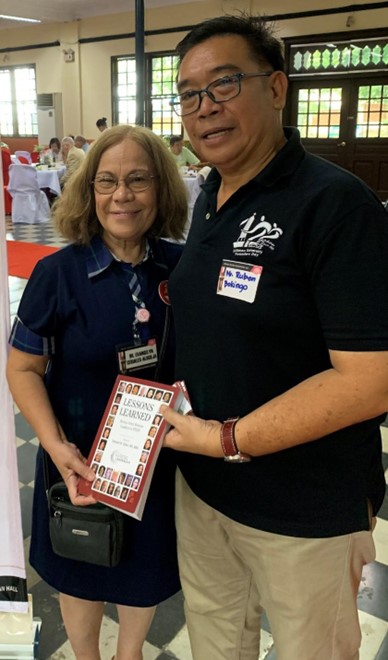 Alumni Update September 18 – 24, 2023
Outstanding Sillimanian Awardee Dr. Evangelyn Ceriales-Alocilja's life story has been featured in a book, titled "Lessons Learned, Stories from Women Leaders in STEM (science, technology, engineering, and mathematics)."
The book features more than 30 women who have pushed past gender bias to expand perceptions of what it means to lead in the field of STEM.
The humble beginnings of Alocilja and her early realization that education was her ticket out of poverty will inspire women to reach for their life goals. She has donated to Silliman University (SU) a copy of the book, which will be available for reading at the Sillimaniana Section of the Robert B. and Metta J. Silliman Library.
The book was published by the American Association for Physician Leadership and edited by Deborah M. Shlian. It is available for purchase online through Amazon.
Alocilja is a professor at the Department of Biosystems & Agricultural Engineering at Michigan State University, founder of the Global Alliance for Rapid Diagnostics, and a member of the National Academy of Inventors. She was also recognized as a 2019 William J. Beal Outstanding Faculty at MSU.
Dr. Alocilja is a 1973 Bachelor of Science in Chemistry, cum laude, graduate from SU. She received her Outstanding Sillimanian Award in the field of Biosystems Engineering in 2013. She continues to be an active member of the SU Acacia Alumni Chapter of Michigan and Ohio, USA.