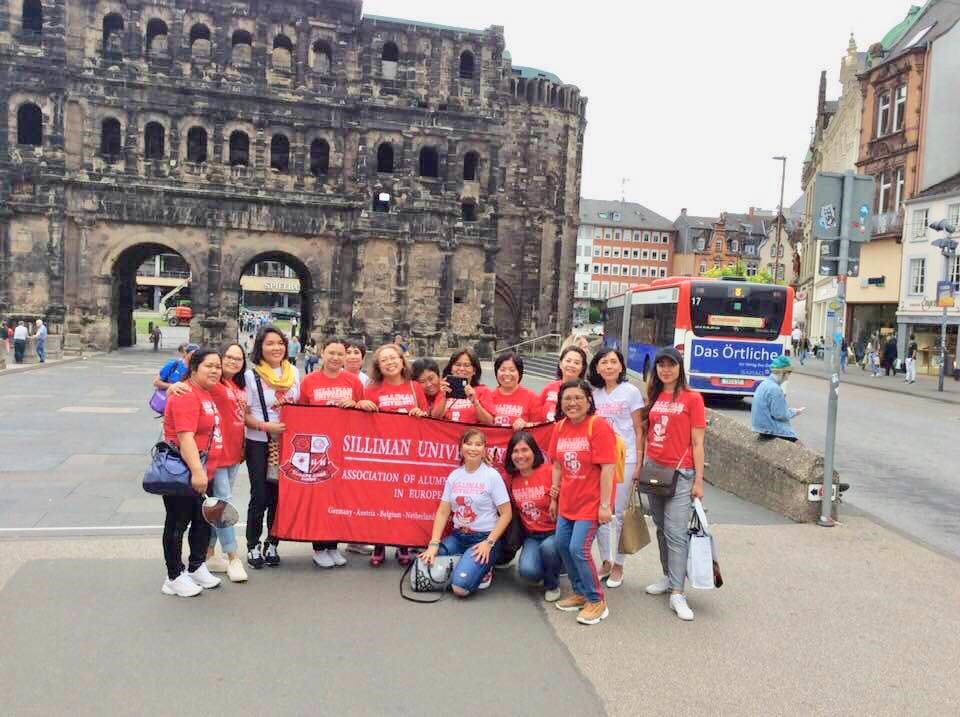 Alumni Updates June 17 – 23, 2019
Europe-based SUAAFE-GABS meets in Trier, Germany
The Silliman University Association of Alumni & Friends in Europe (SUAAFE-GABS), which is composed of alumni based in Germany, Austria, Belgium, Netherlands, Luxemburg and Switzerland, held their general assembly in Trier, Germany, last June 14 – 16, 2019. Every year the members of the SUAAFE-GABS meet in different parts in Mainland Europe to do business discussions and decision making, for spiritual upliftment, to bond and tour the sights.
Trier, an old lavish Roman City in Germany known in English as Treves, is along the banks of river Moselle. It is about 30 kilometers from Bernkastel and close to Coblenz and Luxemburg. Its landmarks include the Porta Nigra, "the Black Portal", the imperial fountains, the amphitheater, the Roman bridge which show dimensions of a still gorgeous Roman City with a culture totally opposite of the Romans—a German city in its entirety.
Many SUAAFE-GABS members cross the European borders, traveling long distances to experience and share these short but very special moments to bond. The 3-day alumni get together was joyous and emotional – a treat for everyone after last year's 3rd Euroflock in Lucerne, Switzerland.
SUAAFE-GABS President, Avital Villacora Weidner will lead the alumni chapter's delegation to the 4th Euroflock to be held in Newcastle upon Tyne, in northeast England, on Sept. 11 – 14, 2020 with SUAA-United Kingdom as host. While SUAAFE-GABS makes an early announcement to host the 5th 2022 Euroflock in Luxemburg.
---
Update your alumni records on-line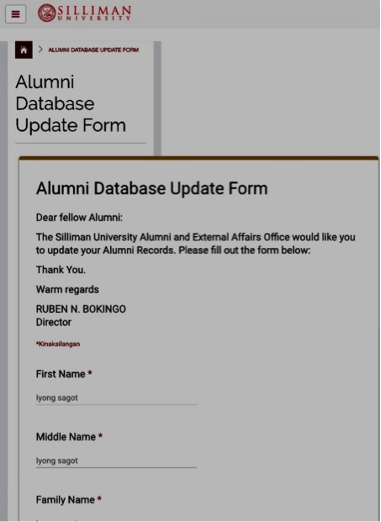 We are encouraging all alumni to update their records with the Office of Alumni and External Affairs using the online form. The form may also be downloaded and mailed to us directly. Click here to access the online form or you may use the link below: