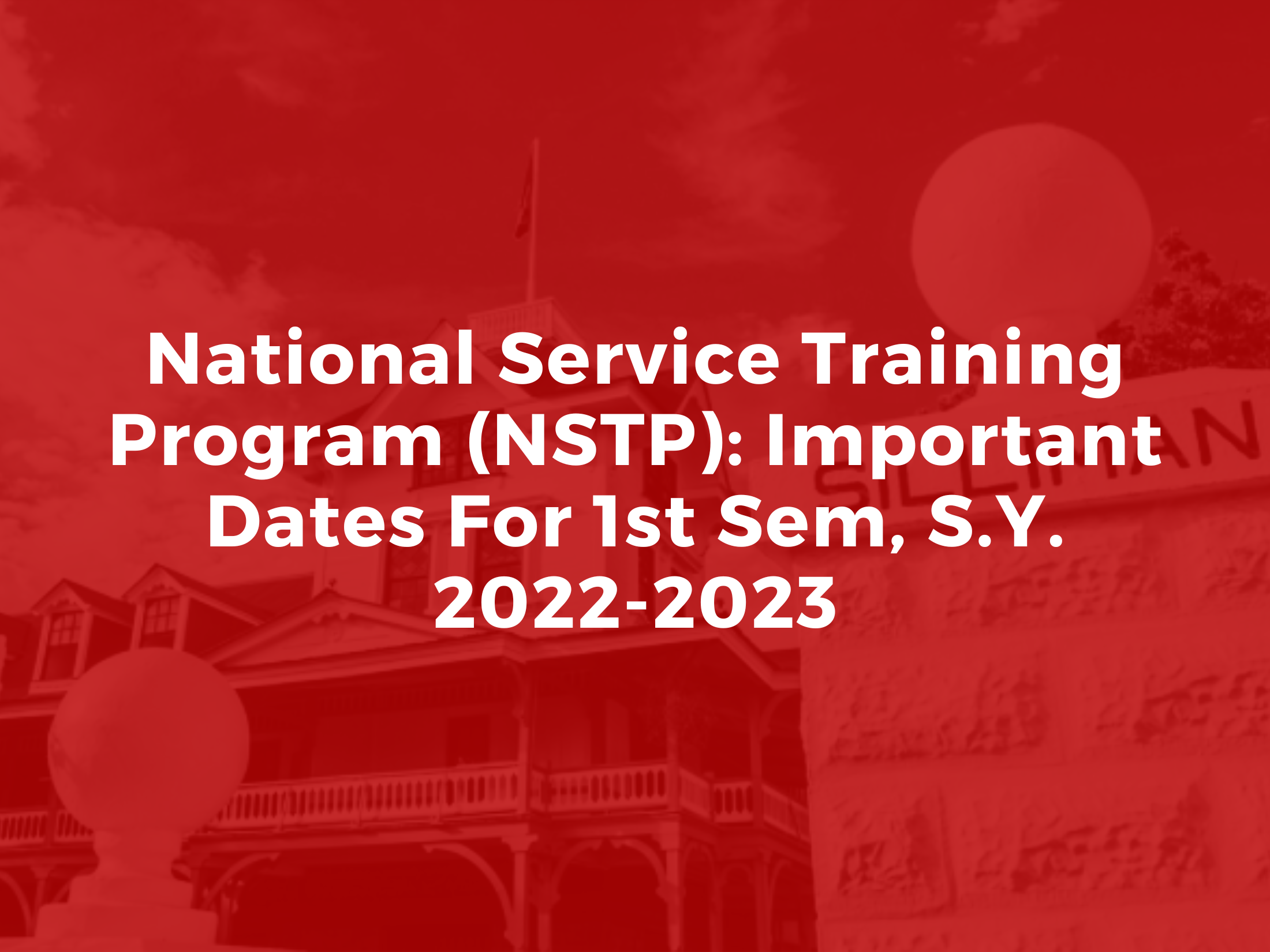 Announcement: National Service Training Program (NSTP) Important Dates For 1st Sem, S.Y. 2022-2023
The National Service Training Program (NSTP) and its components: Reserve Officer Training Corps (ROTC), Civic Welfare Training Service (CWTS), and Literacy Training Service (LTS) welcome all 2022-2023 freshmen.
This school year, all NSTP components will adopt a limited face-to-face teaching and learning modality with a hybrid approach. NSTP formation and learning activities will be conducted in-person with online activities (both synchronous and asynchronous). In-person learning activities refer to experiential learning, training, or field demonstration.
Online activities are formation or learning activities conducted synchronously on Zoom or other video teleconference platforms, or asynchronously on mySOUL.
Freshmen students are required to take note of the following schedules below:
August 20, 2022, 7:00 to 10:00 AM at Silliman University Gymnasium – In-person NSTP orientation
August 22 to 31 Online NSTP registration via mySOUL – The registration will take place on NSTP virtual classroom on mySOUL.
September 1, 2022 – Announcement of accepted cadets in each NSTP component. Notice of acceptance will be emailed to accepted cadets.
September 3, 2022, 7:00 to 8:30 AM – Classes begin