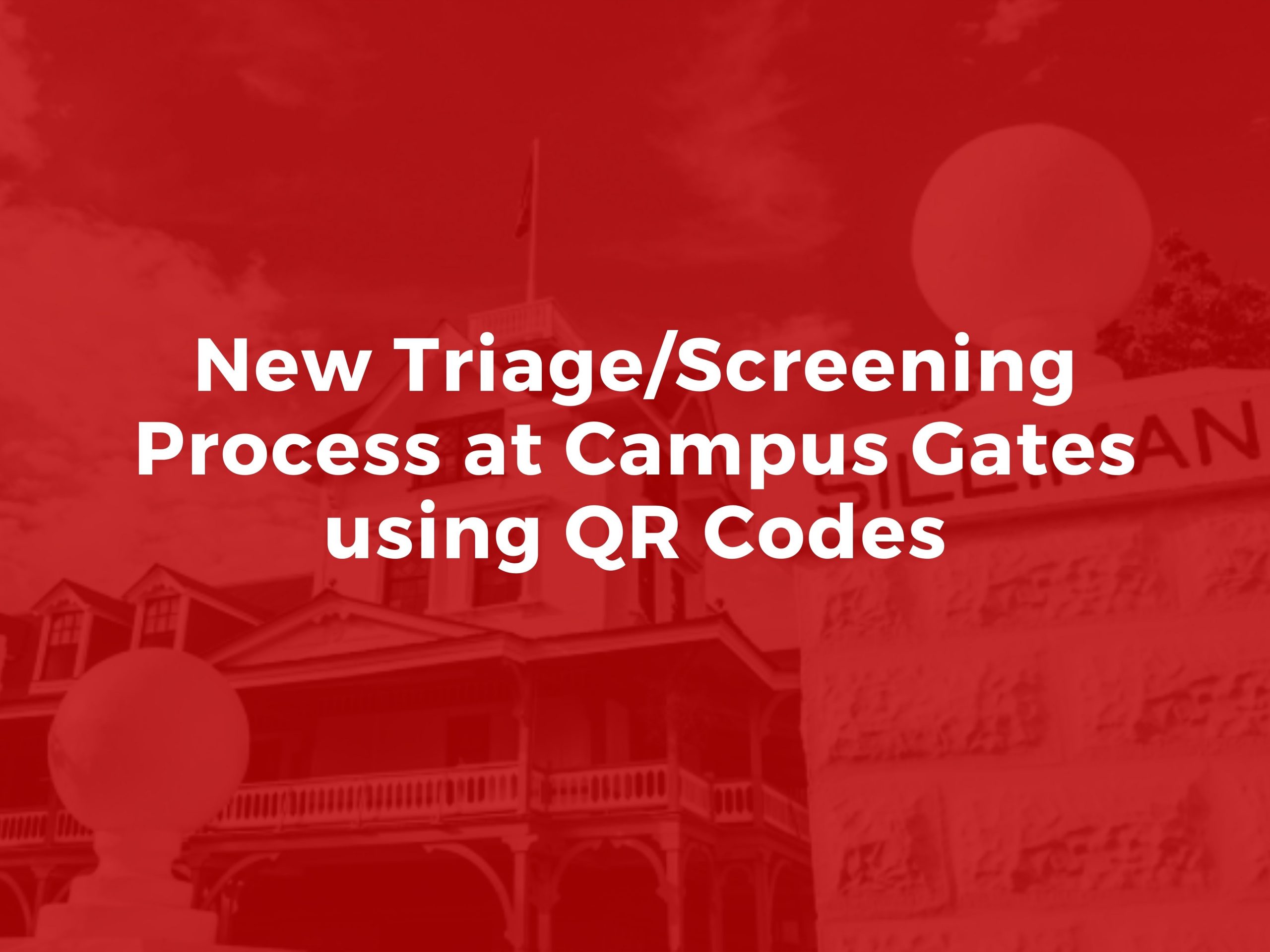 Announcement: New Triage/Screening Process at Campus Gates using QR Codes
Effective May 24, 2022, Silliman University will start using QR codes to screen individuals who enter the campus.
The new triage/screening system requires everyone to fill out an online contact tracing form. After completing the online form, a unique QR code will be created for the person who filled out the form. This unique QR code, assigned to one person, must be presented to the security guards at the gates if they want to enter the campus.
Everyone is advised to fill out the form before arriving at a campus gate for their convenience. If one was unable to fill out the online form before arriving at the campus, they will be asked to fill out the online form at the triage station before they can enter the gate.
This new system replaces the physical contact tracing forms and gate pass stickers for IDs.
Step-by-step instructions on how to use the new system: