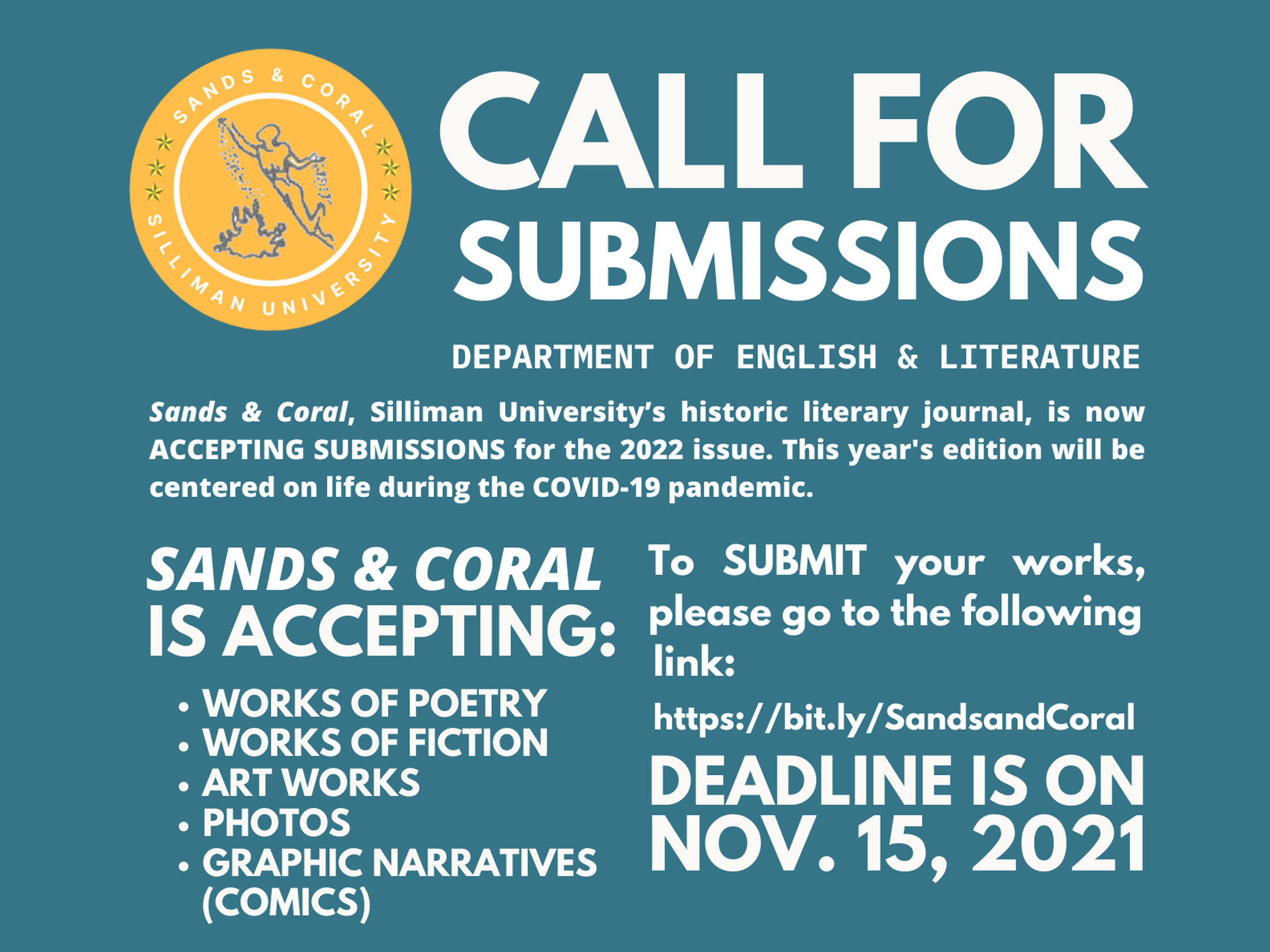 Call for Submissions for the Sands and Coral 2022
Sands & Coral, Silliman University's historic journal, is now accepting submissions for the 2022 issue. This years edition will be centered on the life during the COVID-19 pandemic.
We are accepting the following:
Works of Poetry
Works of Fiction
Art Works
Photos
Graphic narratives (comics)
Click this link to submit: https://bit.ly/SandsandCoral
Deadline is on November 15, 2021.