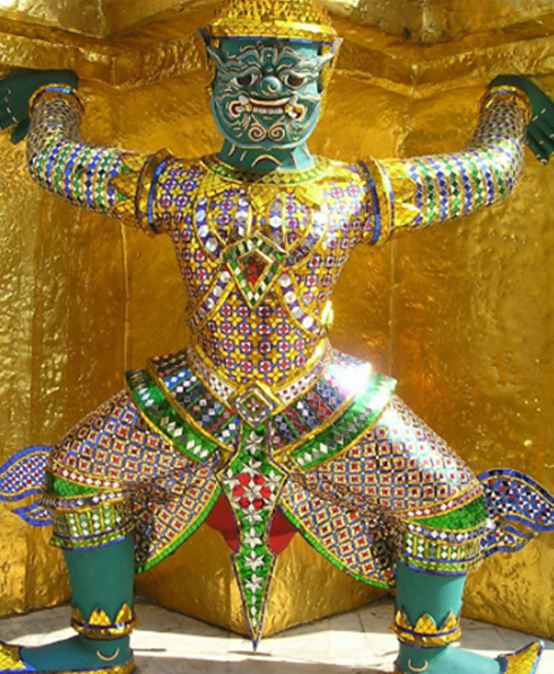 eOSP version  –  7 October 2019 
This digital newsletter is a digest of calls for participation, research collaborations, fellowships, scholarships, events and other opportunities for the Silliman community.  It is curated by the Office of Strategic Partnerships. The Office also acts as the Secretariat of the Association of Christian Universities and Colleges in Asia and as the Liaison to the United Board for Christian Higher Education in Asia.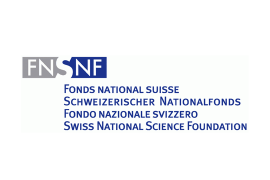 Swiss National Science Research Foundation (SNSF) Grants. ASEAN Researchers Eligible
Ambizione grants are aimed at young researchers who wish to conduct, manage and lead an independent project at a Swiss higher education institution. The scheme supports young researchers both from Switzerland and abroad. Scientists holding non-professorial academic positions at higher education institutions are also eligible to submit an application. An Ambizione grant covers the grantee's salary and the funds needed to carry out the project. An Ambizione project grant, however, comprises only project funds. The grants are awarded for a maximum of four years.
Deadline: 1 November 2019
Switzerland – Call for Bridging Grants with the ASEAN region 2019
Bridging grants build on existing collaboration projects between Swiss researchers and scientists from research institutes or universities from the partner countries.
Bridging grants can fund the preparation of a joint project proposal for submission to large funding agencies or to develop established and long-term partnerships between two institutions or chairs. Activities to intensify joint teaching or curriculum development are also covered by the bridging grants.
Grant sum: max. 25 kCHF
Project duration: up to 12 months
Deadline 12 January 2020.
See documents attached.
Polish Institute of Advanced Studies PIASt Fellowship Programme 
The Polish Institute of Advanced Studies PIASt invites applications for 5- or 10-month research fellowships, starting their residencies from October 2020.
Candidates apply exclusively online; paper applications are not accepted. Before applying, please read carefully all instructions below because late or incomplete applications will not be considered!
ELIGIBILITY
At the time of the application, researchers must not have resided or carried out their main activity (work, studies, etc.) in Poland for more than 6 months during the 3 years immediately prior to the reference date – October 31st 2019 (short stays such as holidays do not count).
Applications are open to active researchers at two stages of their careers:
– juniors/postdocs, who have obtained their PhD in the last 10 years and have subsequent working experience as researchers for at least three years prior to the application date (PhD training is not included in the calculation of research experience) – 4 fellowships;
– seniors/professors, who have minimum 10 years of full-time research experience after obtaining a PhD – 8 fellowships.
SELECTION PROCEDURE
The Institute attaches great importance to the quality and fairness of the selection process. All applications go through a four-stage procedure:
1/ formal preselection i.e. checking the eligibility and completeness of documents by the Institute's staff;
2/ peer-reviewing by independent evaluators;
3/ ranking by the international Scientific Advisory Board responsible for the final selection of successful fellows;
4/ signing individual Stipendist Agreements.
The deadline for applications within this call is October 31st 2019. Late applications will not be considered.
Germany: Postdoctoral Fellowships at the Cluster of Excellence "The Politics of Inequality"
The Cluster's researchers investigate inequality in areas such as education, employment and political rights.The Cluster invites applications for Postdoctoral Fellowships for a duration of 12 months each, during which Fellows will pursue individual research projects. The earliest starting date is 1 October 2020.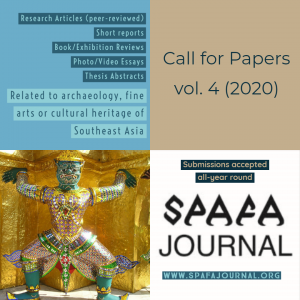 Call for Papers – SPAFA Journal, vol. 4 (2020)
Welcoming submissions for the 2020 issue! The SPAFA Journal is the online Open Access journal of the Southeast Ministers of Education Organization Regional Centre for Archaeology and Fine Arts (SEAMEO SPAFA). The journal focus on the archaeology, fine arts, performing arts and cultural heritage of Southeast Asia. They invite the following submissions:
– Original research articles
– Short reports
– Photo / Video Essays
– Book / Exhibition Reviews
– MA and PhD Thesis abstracts

Young Scientists Summer Program
Since 1977, IIASA's annual 3-month Young Scientists Summer Program (YSSP) offers research opportunities to talented young researchers whose interests correspond with the institute's ongoing research on issues of global environmental, economic, and social change.
From June through August accepted participants work within the Institute's research programs under the guidance of IIASA scientific staff. Funding is provided through IIASA National Member Organizations.
Registrations for the 2020 program are being accepted from 7 Oct 2019 – 11 Jan 2020!