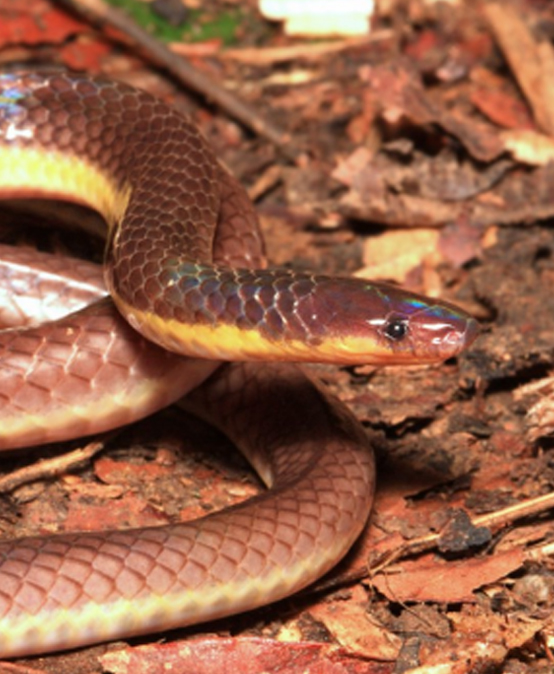 New snake species named after Sillimanian National Scientist
Scientists from the University of Kansas and California Academy of Sciences named a new species of reed snake after Dr. Angel C. Alcala, National Scientist and renowned Sillimanian, in honor of his contributions to the study of Philippine amphibians and reptiles and biodiversity conservation.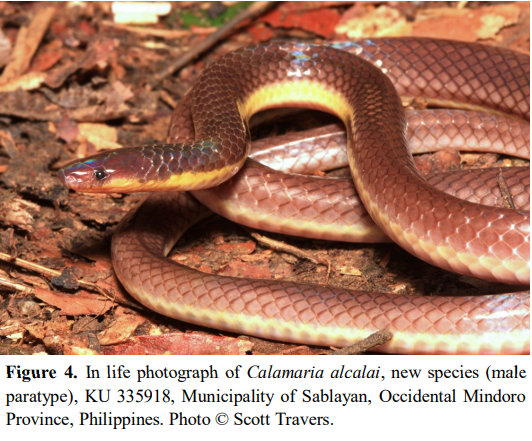 Jeffrey L. Weinell, Alan E. Leviton, and Rafe M. Brown discovered the Calamaria alcalai in Sablayan, Occidental Mindoro. The Philippine Journal of Systematic Biology (PJSB) recently published their research on the said species.
In the published article, the scientists wrote that they named the Calamaria alcalai in recognition of Alcala's "numerous contributions on the systematics, biogeography, and ecology of amphibians and reptiles of the Philippines—and, in general, for his influential promotion of conservation and sustainable management of the archipelago's terrestrial and marine biodiversity."
The scientists wrote that the new species differs from other species of Calamaria genetically and because of its "distinctive combination of meristic, mensural, and color pattern characters" and its "relatively longer tail and more subcaudals compared to all other Philippine species of Calamaria."
Other snake species named after Alcala include: the Lycodon alcalai, also known as Alcala's Wolf Snake, a colubrid snake species found on the Batan and Sabtang Islands of Batanes; the Opisthotropis alcalai, also known as Gary's Mountain Keelback, an endangered colubrid snake species in Mindanao; and the Cyclocorus lineatus alcalai, also known as Alcala's Triangle-spotted Snake, a subspecies of Reinhardt's lined snake in Sibuyan Island, Romblon.
Aside from being known for his pioneering work in establishing marine protected areas in the Philippines, Alcala is also known for his extensive research on Philippine amphibians and reptiles since the mid-1950s which led to the discovery of 50 additional species out of the 400 known species in the country.
In 2014, Alcala was conferred the rank and title of National Scientist for his contributions to Philippine biological sciences, particularly on marine biodiversity, herpetology, and conservation.
Alcala was also the secretary of the Department of Environment and Natural Resources in 1992 to 1995 after he served as the 9th SU president from 1991 to 1992.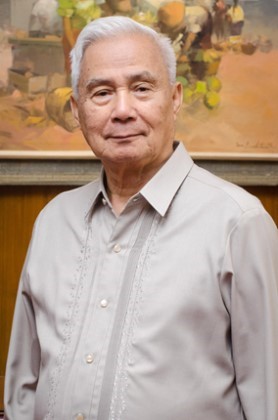 Currently, Alcala leads the SU Angelo King Center for Research and Environmental Management as a professor emeritus of SU.
(Photo from the Philippine Journal of Systematic Biology)