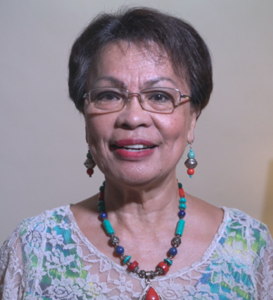 President's Christmas Message 2021
By:
Dr. Betty Cernol McCann
---
CHRISTMAS is a happy occasion, a special time for everyone. This is the time when we celebrate and remember the birth of our Lord and Savior Jesus Christ. Despite of, or because of, the ongoing threat to our health due to the Covid virus, all the more we claim the protection and assurance from the one who is called Wonderful Counselor, Mighty God, Everlasting Father, Prince of Peace.
The celebration is manifested in so many ways from one home to another. The tradition is passed from one generation to the next. The Churches also have their traditions. One is the advent season, or the preparation for the arrival of Jesus Christ, a period to embrace Hope, to actively seek Peace, to exude Joy, and allow Love to rain down on us this Christmas and the whole year through.
Silliman University joins the entire world in celebrating this special occasion. We manifest our love, gratitude and thanksgiving by sharing with the community, with our faculty and staff, the students and the alumni, the joys and laughter the season brings.
May you have a safe and relaxing festive time of year. On behalf of the Silliman University Board of Trustees, the Administration, and the entire Silliman community, MERRY CHRISTMAS AND A PROSPEROUS NEW YEAR.