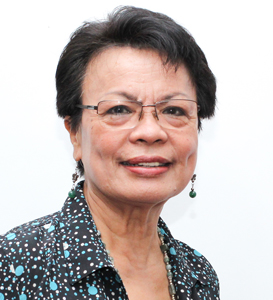 Staying On Course Together
---
A reflection statement published in the ACUCA website.
by Betty Cernol McCann, Ph.D.
President, Silliman University
Colleges and universities face a sudden and major disruption with the outbreak of the coronavirus. The COVID19 pandemic triggered not only a global health crisis but also economic and social challenges, as well as deep psycho-spiritual anxiety and despair. Today, Christian educational institutions are pressed to organize new resources and find the resolve to weather the storm, thus opening some pathways to a shelter in which creative and constructive initiatives can be explored.
Due to the pandemic, colleges and universities must resort to cancelling in-person classes and moving to alternative learning systems. Within higher education, programs for flexible learning are fast-tracked, while extensive retooling and capacity building are undertaken in the areas of human and physical resources related to information technology.  Partnerships with public and private agencies are being pursued in the acquisition of skills and equipment, and the enhancement of goodwill in the communities we serve.
Today's students will have a different school experience — social distancing restrictions will cause alternative forms of instruction, staggered days on which students attend classes, virtual counseling services and psychosocial support interventions, creative internships and remote graduations, to mention some.
Given the disruptions caused by the pandemic, existing management and operational processes must be given rigorous review, and new approaches must be explored that address both continuity issues as well as the challenges of a not-so-certain future.
As a Christian institution of higher learning, Silliman University remains committed to carry on its ministry of teaching, healing and witness, especially at this time of the pandemic. As a teaching-learning community, we ask ourselves:
What immediate challenges are we facing due to Covid19 and what preventive as well as proactive measures can we take?
What will the new realities for our own university look like?
What can we do within our own institution to prepare for the post-Covid19 scenarios that are likely to emerge?
There will always be answers that look good on paper. We must sift through these to find realistic strategies to help us through the rough-and-tumble times. We will find ways to catapult us into new situations, on the lookout for innovations that will not allow us to slide back to our not-so-relevant old ways of doing things.
These are trying times that will test our resolve: to hope more than despair, to advance more than retreat, to have courage more than fear, and to trust more in the capacity of people to work together towards a common goal.
It is important for us to focus on a sense of the future, and to remind ourselves that we are in this with others. The Association of Christian Universities and Colleges in Asia (ACUCA), inspired by the grace and peace of our Lord Jesus Christ, has demonstrated the efficacy of working together towards a common purpose.  Our special charge is to reflect the Christian character of our institutions through cooperation, mutual support, and encouragement. How can we fulfill this charge during this Covid19 crisis?
Let not the pandemic defeat us; let our faith and Christian character define us.