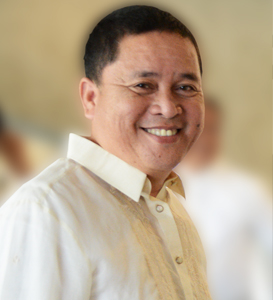 Welcome to SY 2018-2019
By:
Dr. Earl Jude Paul L. Cleope
|
Vice President for Academic Affairs
---
On behalf of the whole university community, I welcome all new members of the Silliman University community: students, faculty, staff, and administrators. This convocation opens our academic year and gives us an opportunity to welcome, especially, our new first-year students who are now in their brand new post-K-12 baccalaureate programs, transfer students, and graduate students.
This is a tradition inviting you to subscribe to the vision and mission and shared values of this institution:  A leading Christian institution committed to total human development for the well-being of society and environment. The values that have shaped this university are vitally present in Silliman today.  I hope you will reflect on this vision in the semesters ahead and make it relevant to your learning and actions.
I would like to articulate into what we mean by "committed to total human development for the well-being of society and environment."
You will become part of a network that includes thousands of alumni scattered in many countries around the world.  You will also form a community with your teachers.  You will have the chance to work in close partnership  with faculty members. However, the most essential is the bond you will establish with your schoolmates; you are likely to have friends here that you will call as "BFF".  You are now a member of the Silliman community – you will forever have a tie to Silliman.
I wish that as you make your way through this place and become a worthy member of our community that you, too, will find your ways to contribute to our culture of caring.   In this trying time in our society's life, please focus on ways to overcome our regional divisions, and help heal our environment, and practice the Christian tenets of kindness and compassion.  I hope that you will meet caring faculty members and  students who are convinced and committed  to solving the wrongs of our society that will pave the way to a world where everyone is treated with respect and dignity.  My dear friends,  imagine what we could accomplish in a world populated by caring and compassionate Sillimanians?
So a warm welcome to all and I wish you great success at Silliman,  I look forward  and anticipate to listen to how your stories will unfold with us.