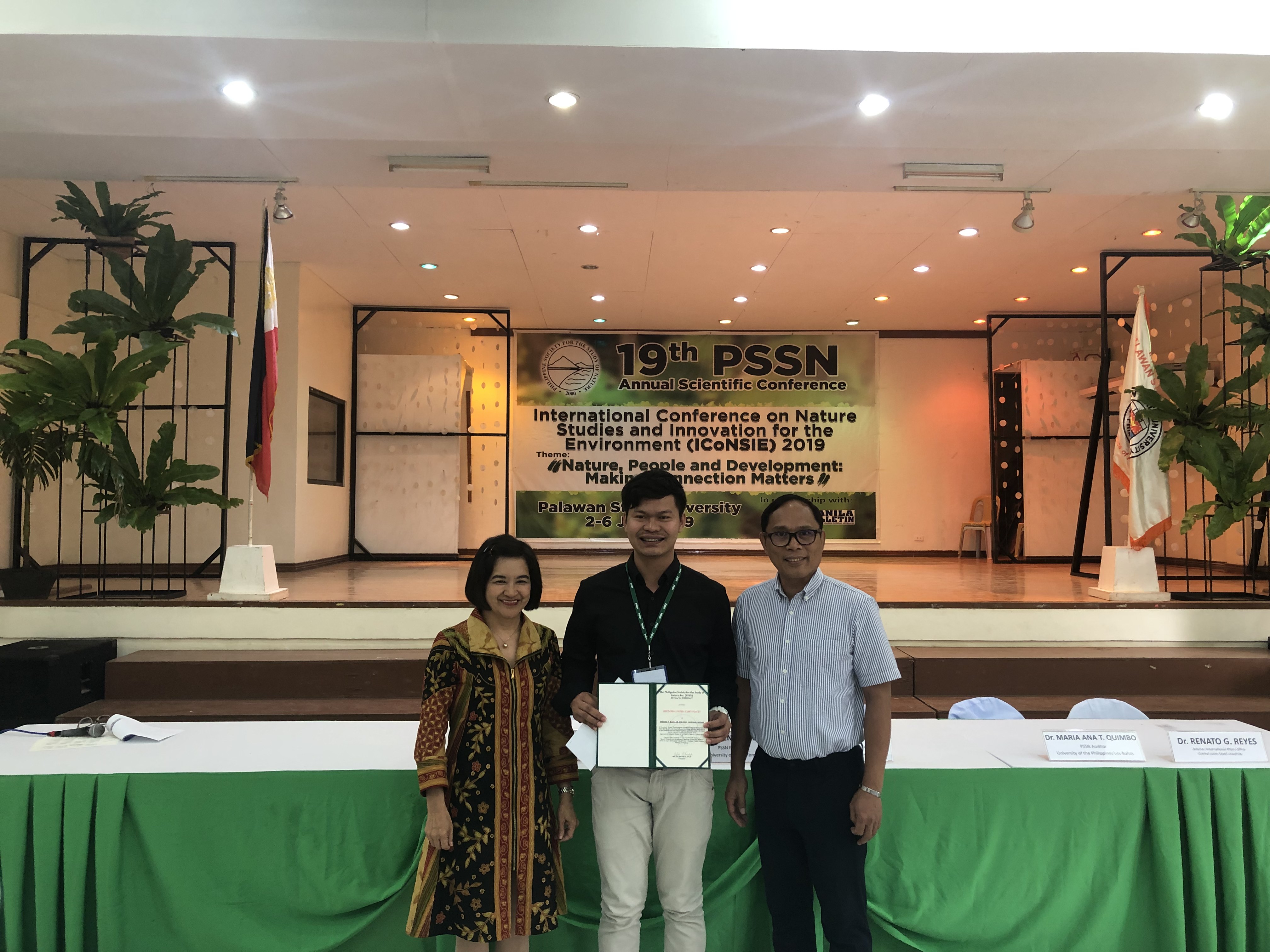 SU Agri faculty wins best paper in int'l conference
Arsenio D. Bulfa Jr., a faculty member of the Silliman University (SU) College of Agriculture, won first place in the Best Paper Competition of the International Conference on Nature Studies and Innovations for the Environment (ICoNSIE) 2019, July 2-6 at Palawan State University.
Bulfa presented his research on "Physiological and Morphological Responses of Corn (Zea mays L.) to Corn Cob and Corn Husk Biochar Applications as Soil Amendment and Carbon Capture" with other faculty members, staff and students from the SU College of Agriculture who presented their own research papers, namely: Dr. Jose Edwin C. Cubelo, College of Agriculture dean; Asst Prof. Merlyn Guzman-Buscato, faculty member; Ms. Gilyn Morente, staff member; and students Janaura Rivera, Adrian Bustaleno and Jose Paolo Echavez.
ICoNSIE is an annual, international scientific conference attended by over 150 scholars, researchers, teachers and other professionals to present technological advances and share outputs of their research in their respective fields, in relation to the environment.
Bulfa said he and other participants from the College of Agriculture were inspired on the different technological advances and researches that promote better stewardship for the environment.