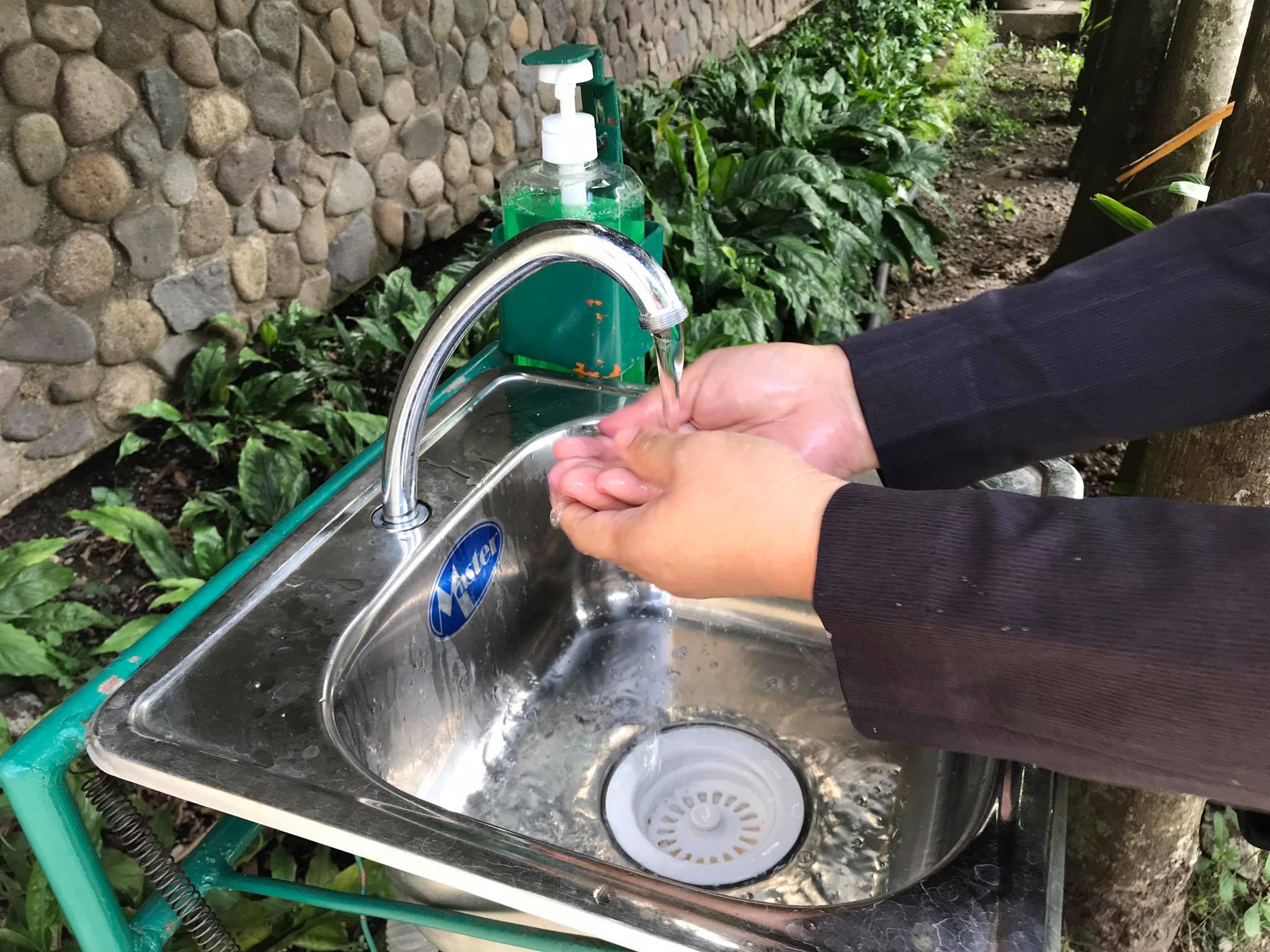 SU installs touch-free handwashing stations at gates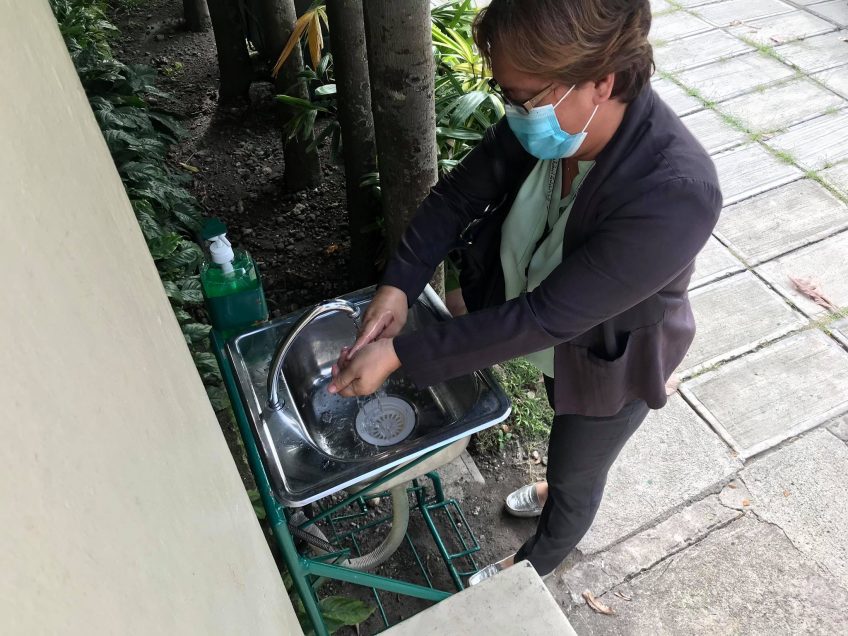 Silliman University (SU) installed at its gates handwashing stations that can be controlled using pedals. The University requires everyone to wash their hands before entering the campus as a COVID-19 preventive measure.
A handwashing station is also installed outside the Business and Finance Office.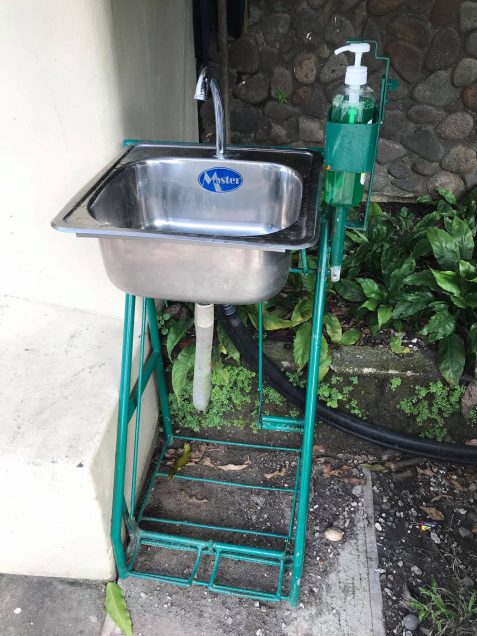 Designed by the SU Buildings and Grounds Department, the handwashing station has two pedals that allow users to get soap and water without using their hands. The left pedal is used to release the flow of water from the faucet, while the right pedal is used to dispense liquid soap.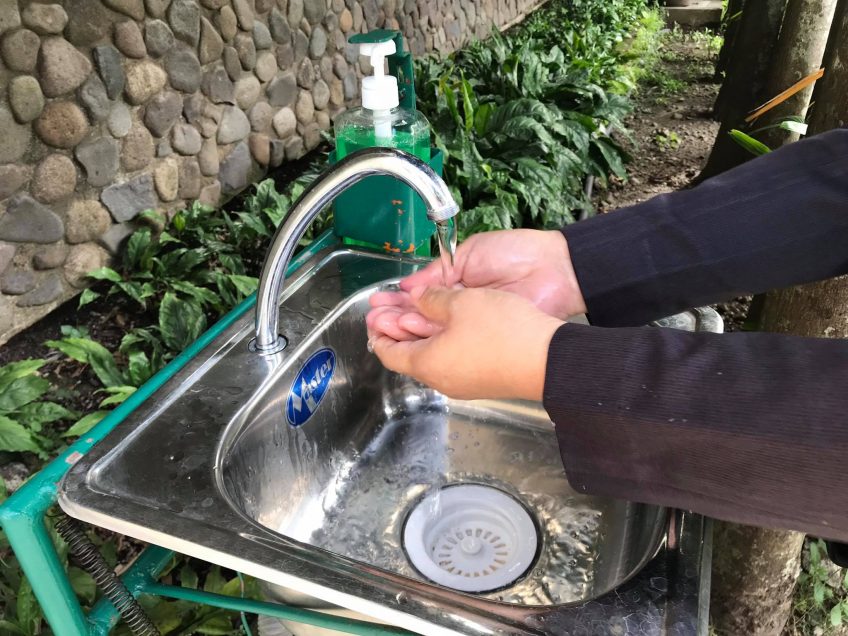 The installation of the handwashing stations is one of the several measures initiated by the SU Administration in mitigating the spread of the virus as the number cases continue to rise in the province.
Disinfection mats are also placed at the entrance of major buildings on the campus.  Likewise, everyone is required to continue to wear a face mask upon entering the campus and pass through the Triage at the gates.