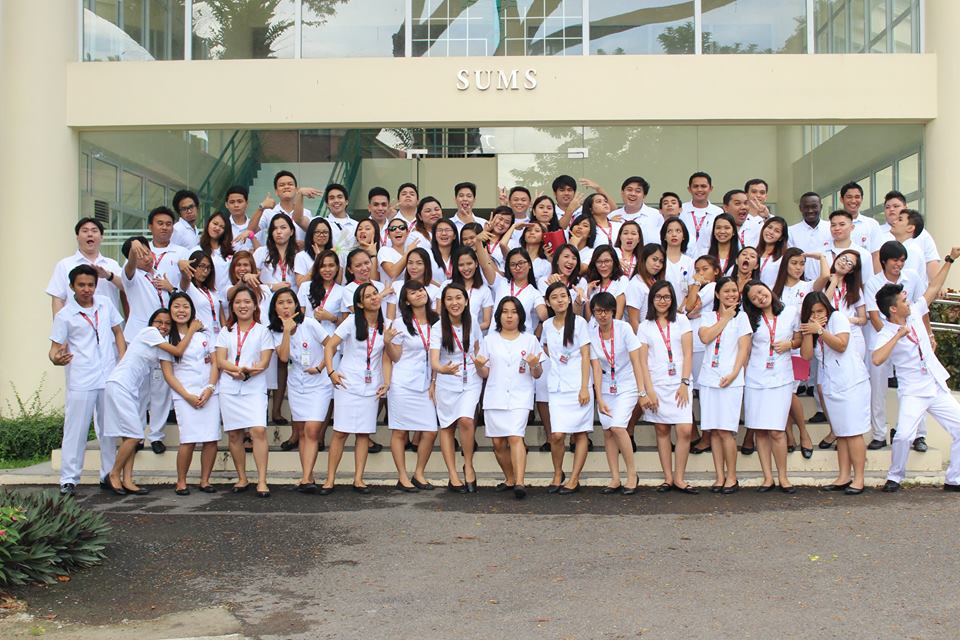 Advisory on Medical Clerkship
In view of the Negros Oriental Covid-19 IATF's mandatory 14-day quarantine requirement for all LSIs coming from other provinces, all incoming Medical Clerks (Level IV Medical Students) of SUMS are hereby informed that your one-year Medical Clerkship Rotation through the different Clinical Departments of Silliman University Medical Center (SUMC) will officially start on August 16, 2020 and you are expected to report to your respective assigned departments based on the groupings previously made at exactly 7:30 A.M. for Departmental Orientation. Online registration for continuing medical students is scheduled on August 3 – 14, 2020 so please comply accordingly. A scheduled online General Orientation will be given by the Dean of the Medical School on August 14, 2020 to the different year levels on a scheduled time, which will be announced later.
According to the latest APMCFI advisory: "In areas under MGCQ, the HEIs may be authorized to conduct clinical clerkship and internship learning activities in school campuses and not in the hospitals, provided the HEIs follows strict compliance with physical distancing and other health and safety protocols." Strategically, SUMC is one among the few base-hospitals of a Medical School in the Philippines that is geographically located within its own University campus. Hence, blended learning may still be implemented using flexible learning strategies during academic conferences and didactics in every assigned clinical rotations while doing hands on duty on actual patients, as part of the health team of health providers in the hospital. How can a medical student become a real physician without experiencing a clinical clerkship in a tertiary hospital? Fortunately, SUMC is a base-hospital within a University campus and the medical clerkship rotation is designed to be experiential and real.
As per APMCFI guideline, the health security and safety of the students are foremost, so the Medical Clerks will only be assigned in nonCOVID-19 areas in the hospital. They will not be assigned outside the hospital for public health work, hence, all outside hospital and community exposures are temporarily suspended. Silliman University shall respect the decision of families not to send their children to school due to concerns about their safety as long as they are willing to sacrifice one year of their medical education.
For further information and clarification, please contact the Office of SUMS with telephone numbers: (035) 422-6002 local 599 or (035) 422-5895 as direct line. E-mail: [email protected].