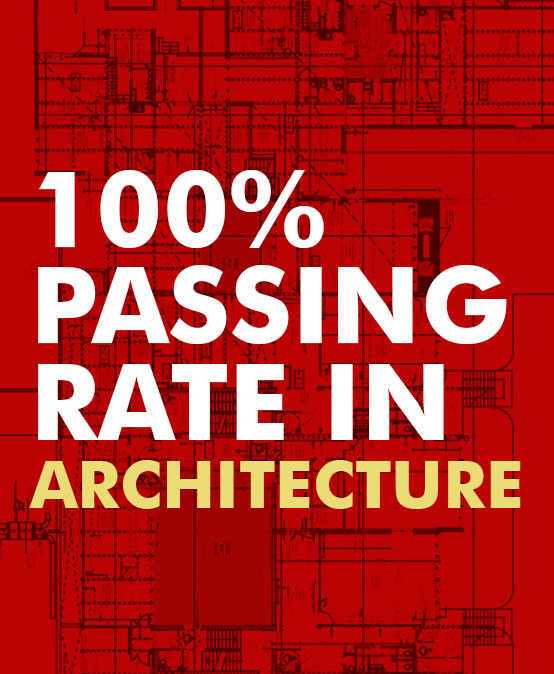 SU produces 1st batch of licensed architects, 100% passing rate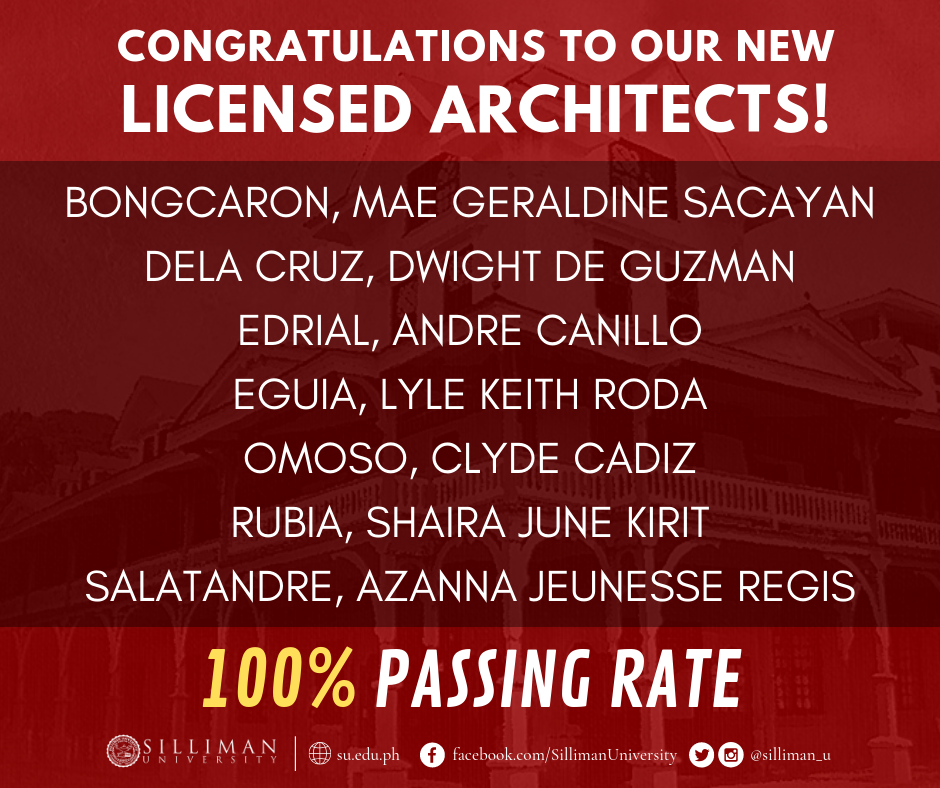 Silliman University (SU) registered a 100 percent passing rate in the June 2019 Architect Licensure Examination (ALE), which produced the first batch of licensed architects from SU since establishing its BS Architecture program under the College of Engineering and Design (CED) last June 2012.
The Professional Regulation Commission reported a national passing rate of 66.33 percent (2,104 out of 3,172) with its release of the ALE passers list last July 4.
"The College of Engineering and Design is happy and proud of the performance of our examinees," said Dr. Maria Lorena L. Tuballa, CED dean.
The CED confirmed the following list of new licensed architects:
BONGCARON, MAE GERALDINE SACAYAN
DELA CRUZ, DWIGHT DE GUZMAN
EDRIAL, ANDRE CANILLO
EGUIA, LYLE KEITH RODA
OMOSO, CLYDE CADIZ
RUBIA, SHAIRA JUNE KIRIT
SALATANDRE, AZANNA JEUNESSE REGIS