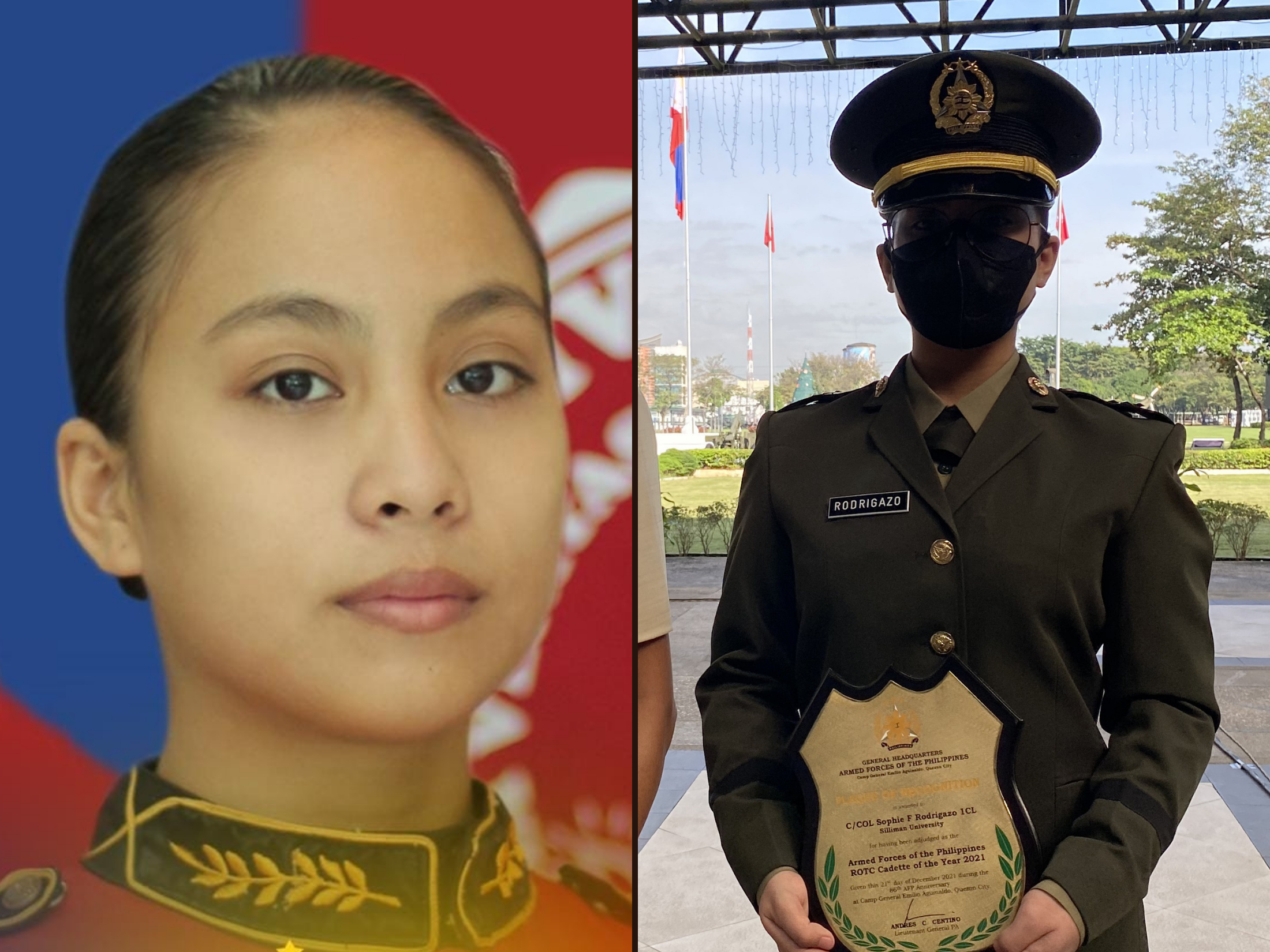 SU student named AFP ROTC Cadette of the Year
C/Col Sophie F. Rodrigazo 1CL, corps commander of the Silliman University Reserve Officers' Training Corps (SU ROTC) Unit for S.Y. 2021-2022, was named the ROTC Cadette of the Year by the Armed Forces of the Philippines (AFP).
Rodrigazo received the AFP ROTC Cadette of the Year Award for 2021 during the 86th AFP Anniversary, December 21, 2021 at Camp General Emilio Aguinaldo, Quezon City.
Rodrigazo is a third-year Bachelor of Science in Foreign Affairs student of the SU School of Public Affairs and Governance (SPAG). She serves as the vice governor of the SPAG student council.
AFP also awarded SU for its "outstanding support" as the academic institution of Rodrigazo. Cpt. Ma. Ellaine Adarna, Nurse Corps (NC) Reserve (RES) training staff of the SU ROTC Unit, received the plaque on behalf of SU.
The SU ROTC Unit is under the 7th Regional Community Defense Group, Army Reserve Command of the Philippine Army.