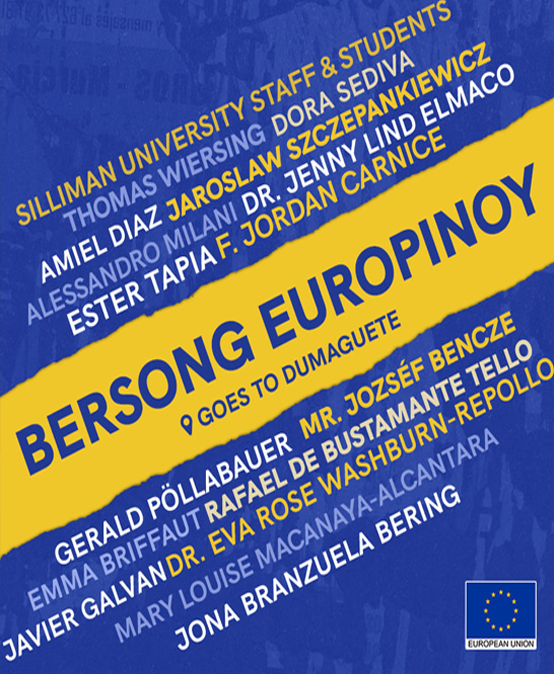 SU welcomes Bersong EuroPinoy to Dumaguete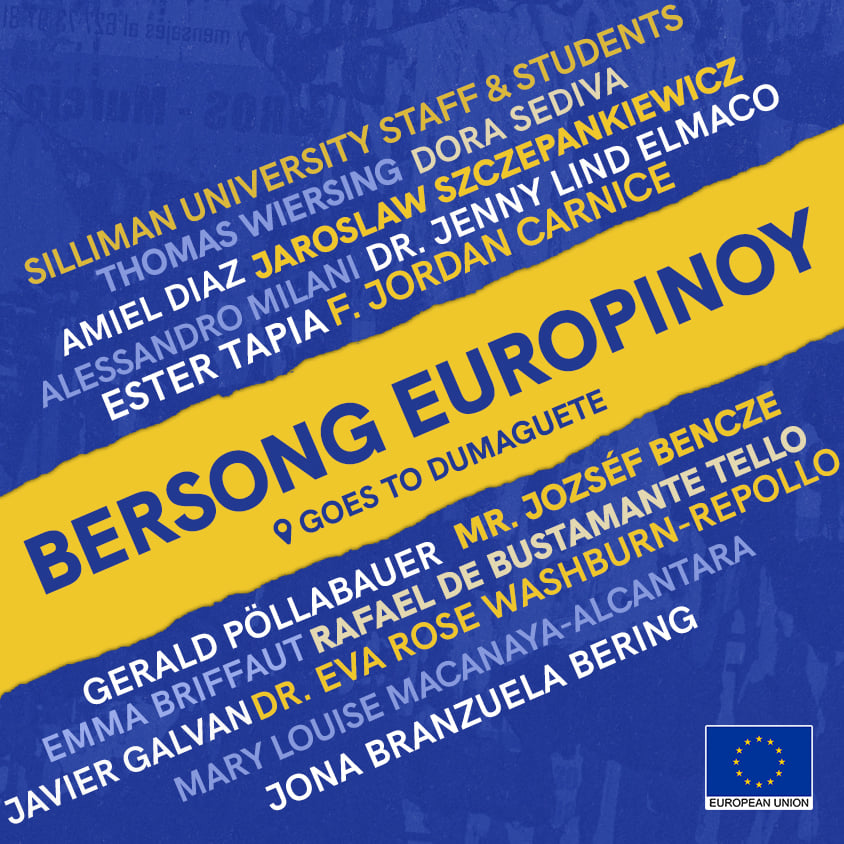 Silliman University (SU) partners with the EU Delegation to the Philippines to bring Bersong EuroPinoy to Dumaguete on October 19, 2020, at 5:00 p.m.
Also known as Verses Versus the Virus, this virtual literary event aims to inspire people amidst the global pandemic and to celebrate the appreciation and exchange of cultures between Europeans and Filipinos.
This had a successful run in the Bicol region in September.
For its Visayas leg, it will feature officers from European embassies reading poems from their regions and Filipino artists reading their original works.
The featured Filipino poets are Eva Rose Washburn – Repollo, Ester Tapia, Jona Bering, and F. Jordan Carnice. All of them have strong links to Silliman, either having graduated from the university or having joined the Silliman University National Writers workshop.
SU President Betty Cernol-McCann expresses delight in helping bring Bersong EuroPinoy to Silliman. She said that the project highlights the diversity and richness of cultures across regions through the arts in written and visual forms.
"Elevating our arts appreciation can be a means to sobriety and a way to uplift our soul amidst the COVID19 pandemic," she adds.
Bersong EuroPinoy will be streamed live on the EU Delegation Facebook page: facebook.com/EUDelegationToThePhilippines.