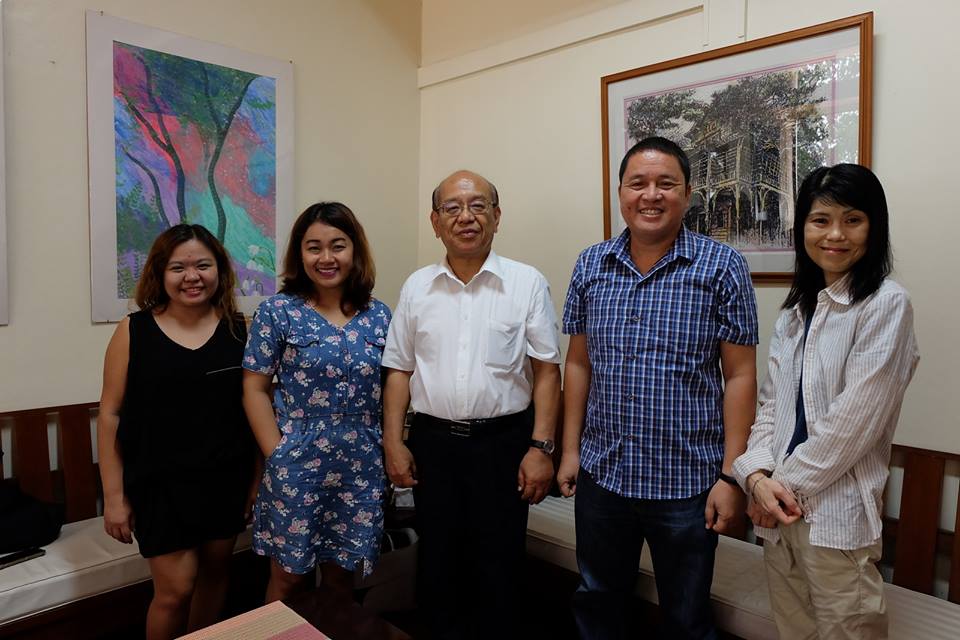 2 Shikoku Gakuin University Profs Visit Silliman for Students' Intensive English Program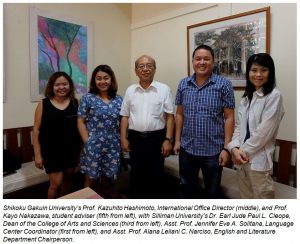 Two professors from Shikoku Gakuin University (SGU) in Japan were on campus for the short-term Intensive English Program (IntEP) that the second batch of 15 students from SGU was enrolled in last month.
Prof. Kazuhito Hashimoto, International Office Director, and Prof. Kayo Nakazawa, student adviser, arrived around the same time the three-week IntEP program was wrapping up on September 24.
They met with College of Arts and Sciences Dean Dr. Dr. Earl Jude Paul L. Cleope and Asst. Prof. Jennifer Eve A. Solitana, Language Center Coordinator, and Asst. Prof. Alana Leilani C. Narciso, English and Literature Department Chairperson.
IntEP is a short-term program intended for a group of students with a non-English-medium background who desire to gain increased proficiency in the English language. The program has drawn foreign students from different Asian universities, among them, Kyushu International University and SGU in Japan, and Hannam University and Cheonbuk University in Korea.
SGU is one of the Japanese universities with which Silliman has a long-standing student exchange program. The relationship between the two started in the early 2000s with Professor Hashimoto, then SGU president, forging the formal agreement.