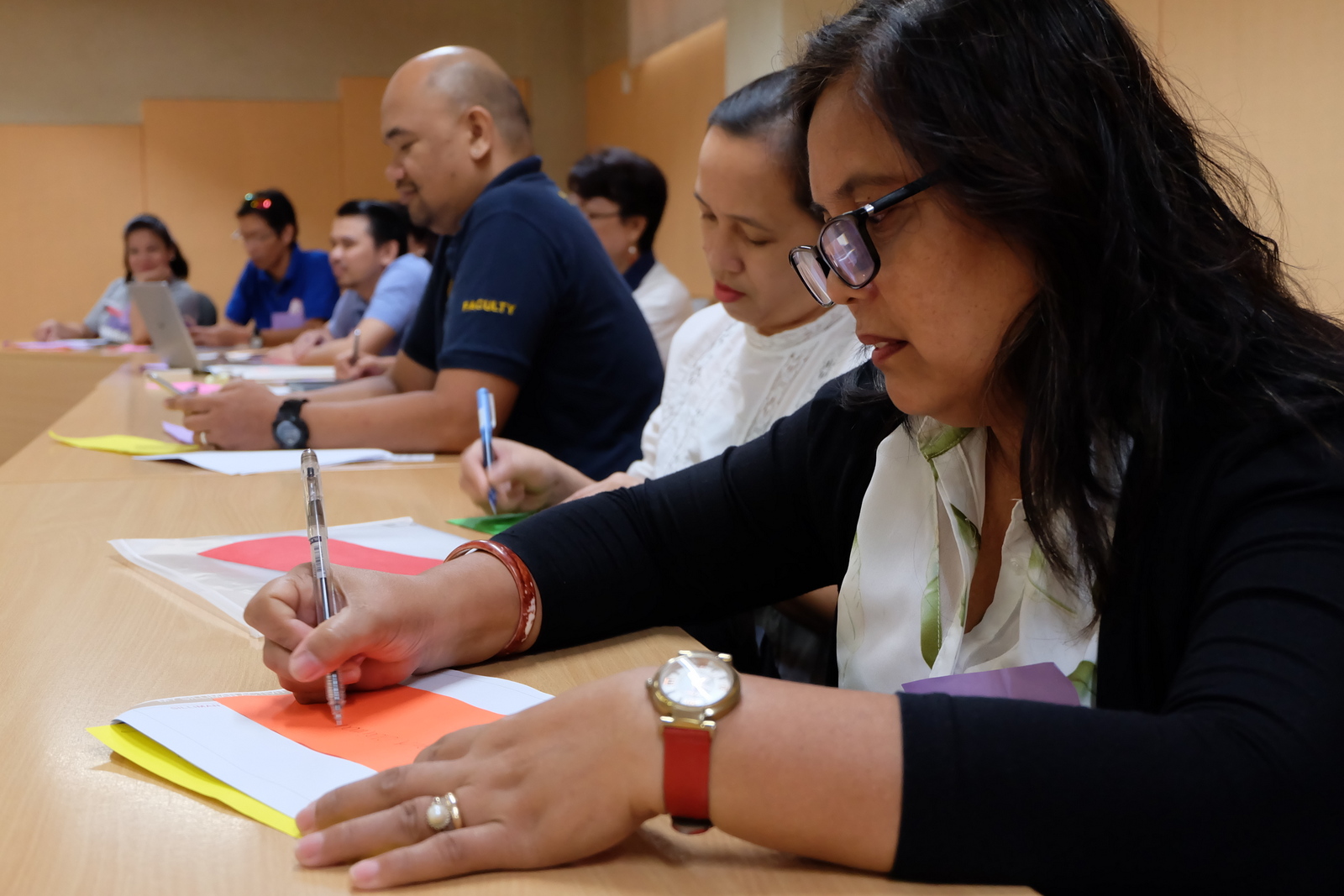 SU administrators hold brand risk and media relations workshop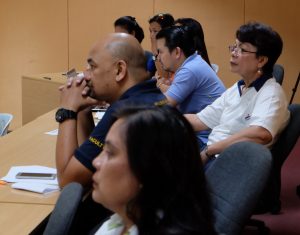 Administrators of Silliman University led by Pres. Betty Cernol-McCann and Vice Presidents Jane Annette L. Belarmino and Jenny L. Chiu participated in a workshop on brand risk and media relations Oct 26-27. Thirty-one other participants – deans, directors, department heads, and frontline faculty and staff who believe it is important to improve their skills in these areas also participated in the workshop.
The rationale for the 1.5-day activity was the recognized need to update public relations and related skills in the university.  It aimed to update the knowledge and skills of the participants in maintaining, promoting, and protecting the Silliman image and brand, as well as in managing relationships with the media, which is a key element in public relations.
Three related workshops were conducted on developing and protecting the Silliman brand, risk assessment and crisis communication, and media relations management. The participants engaged in group discussions, exercises, and simulations to apply the principles involved. Outputs were presented and discussed.
The workshop was convened by the offices of the Vice President for Development, Information and Publications, and Human Resource Development. Resource person and facilitator was Prof. Marco M. Polo, a former journalist, practicing PR person, as well as faculty member and Director for University Advancement of Dela Salle University-Dasmarinas.