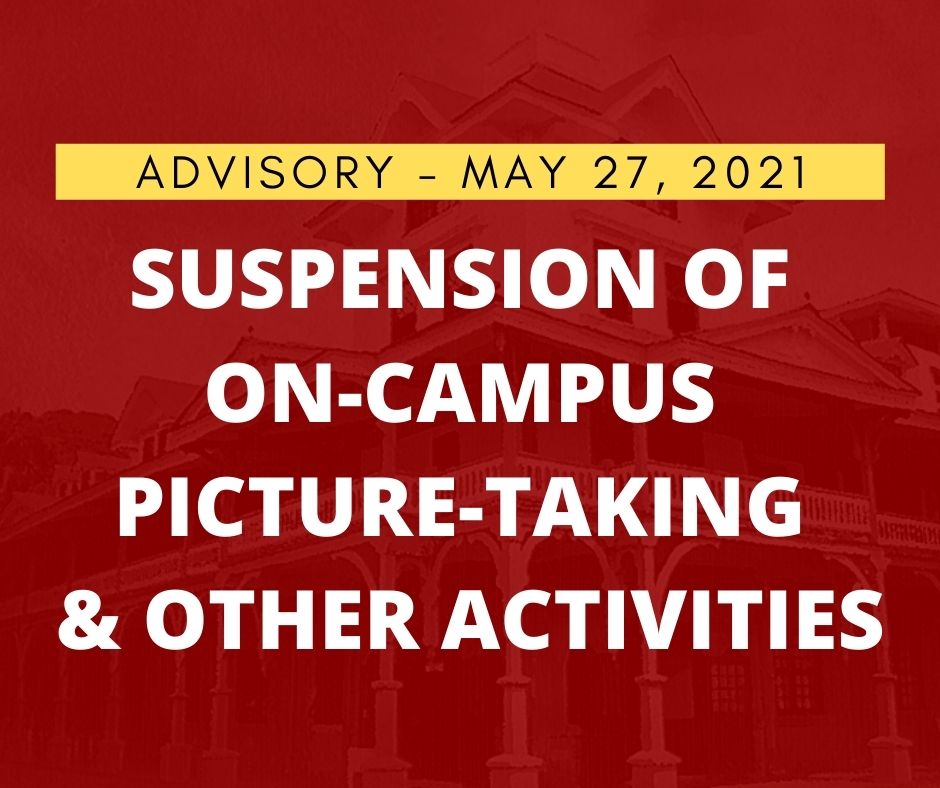 ADVISORY – May 27, 2021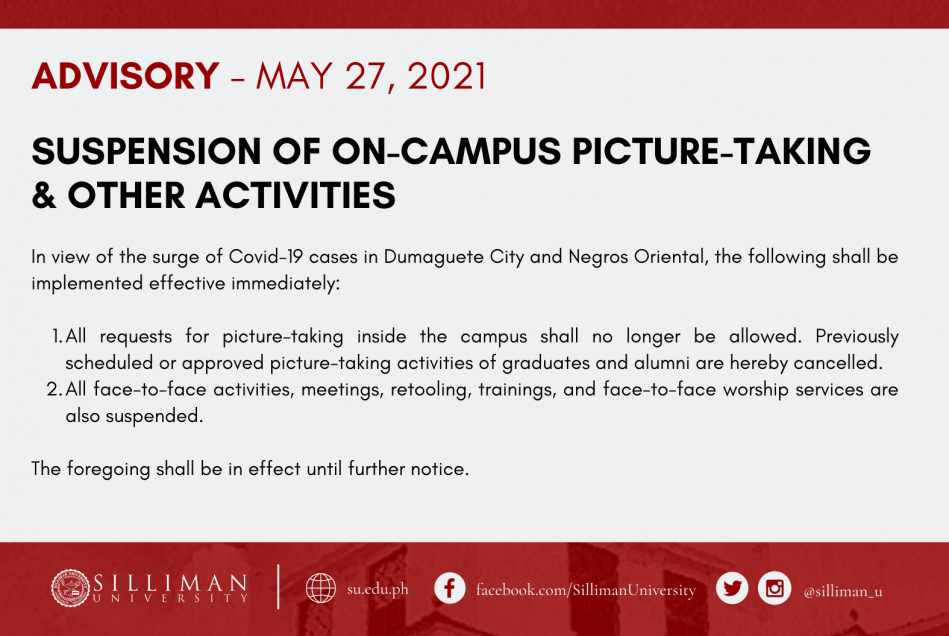 Suspension of On-Campus Picture-Taking & Other Activities
In view of the surge of covid-19 cases in Dumaguete City and Negros Oriental, the following shall be implemented effective immediately:
All requests for picture-taking inside the campus shall no longer be allowed. Previously scheduled or approved picture-taking activities of graduates and alumni are hereby cancelled.
All face-to-face activities, meetings, retooling, trainings, and face-to-face worship services are also suspended
The foregoing shall be in effect until further notice.