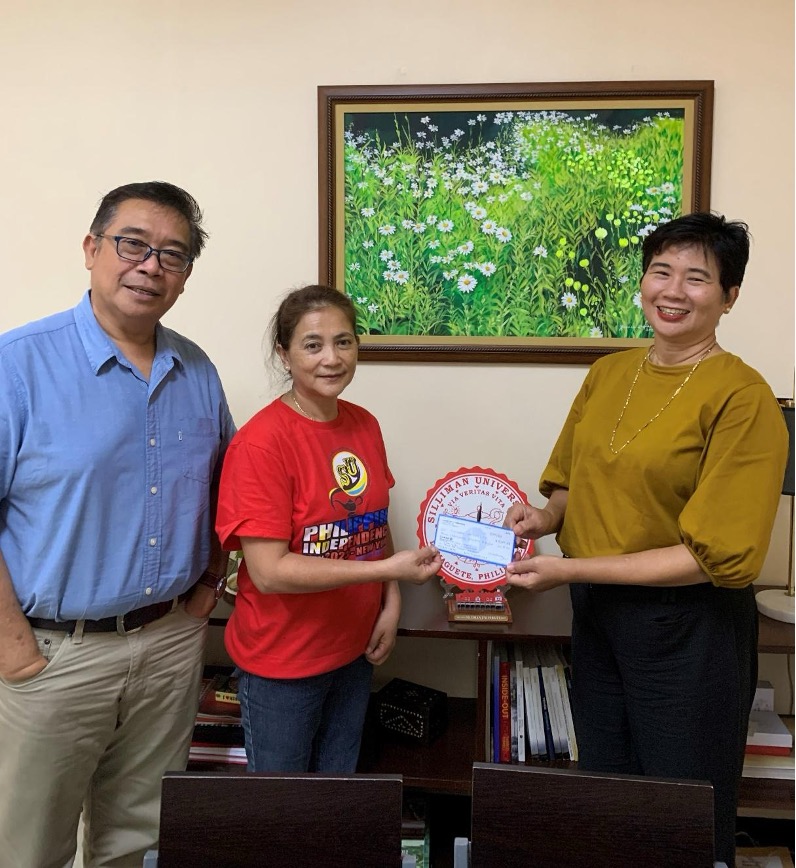 Alumni Update August 14 – 20, 2023
SU working students get support from New York-New Jersey Alumni Chapter
The Silliman University Alumni Association New York New Jersey (SUAANYNJ) Chapter donated 4,000 US dollars for the SU Student-Alumni Scholarship Matching Program of the Alumni and External Affairs Office, a scholarship fund for working students supported by SUAANYNJ chapter since 2015.
SUAANYNJ President Vivian C. Tabaranza was recently on campus to handover their chapter's donation.
The SUAANYNJ chapter has always been responsive to the different needs and advocacies of Silliman; from financial needs of working students, to supporting the University's Calamity and Response Program.