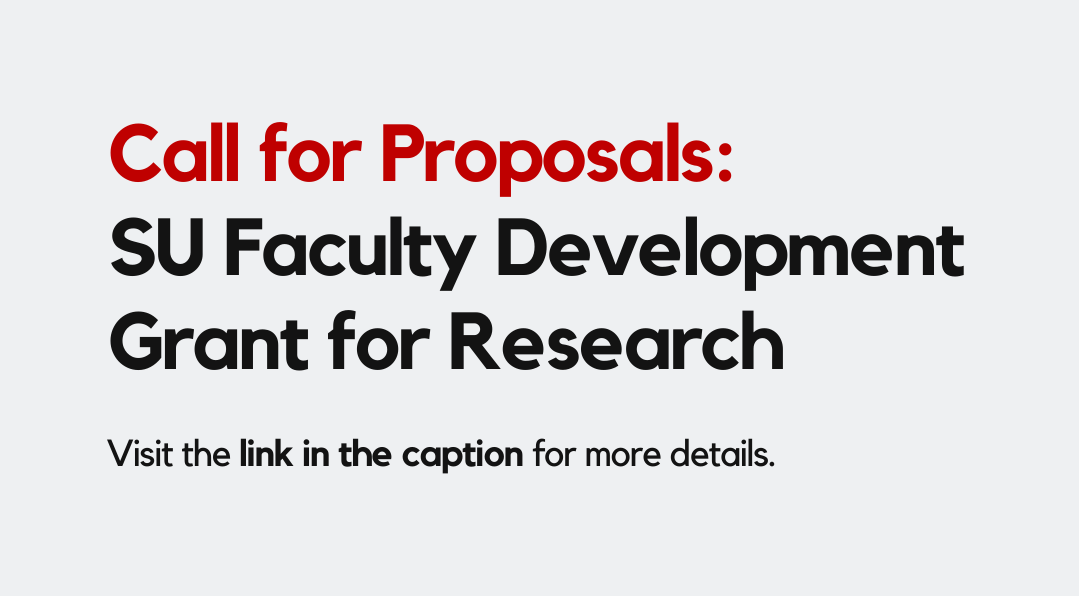 Call for Proposals: SU Faculty Development Grant for Research
The Silliman University (SU) Research & Development Center, led by Dr. Enrique G. Oracion as the director, now accepts proposals from SU faculty members who wish to receive funding support for their research. The maximum grant per project is Php 50,000.
Oracion announced the Call for Proposals on the Center's Facebook group, July 24, 2022.
In the post, he said: "Silliman faculty are always welcome to submit research proposal anytime during the school year but more preferred is at the start of classes this August."
For the proposal format and research agenda or priority topics for funding support, faculty members may refer to https://su.edu.ph/academics/research-development-center.
For more information and assistance, see or contact the RDC Director on or before July 31, 2022 via email: [email protected]