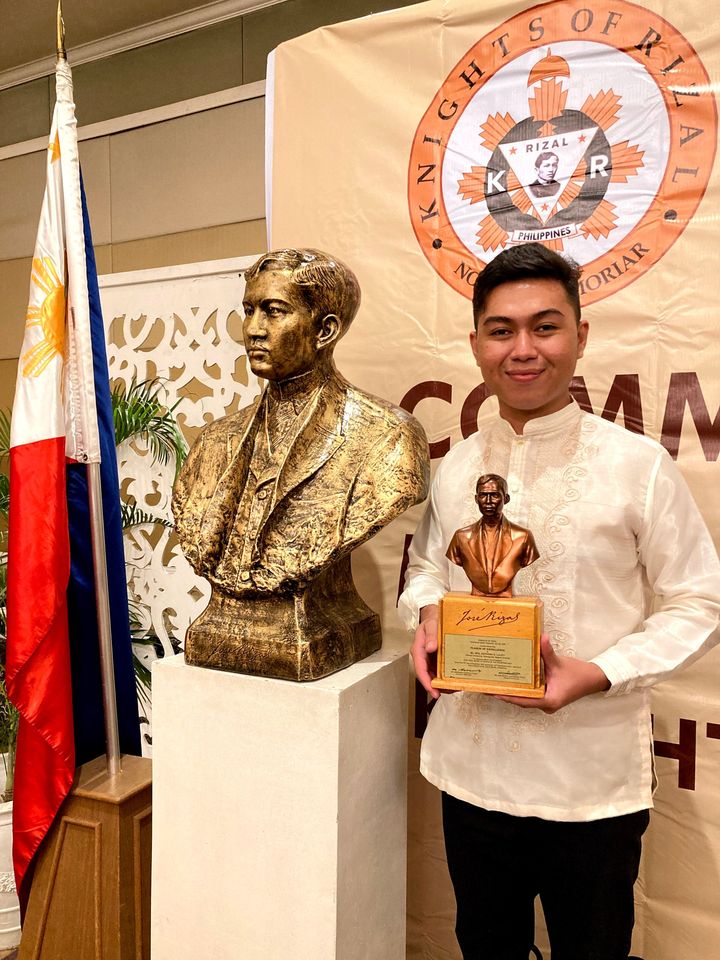 CMC student named Most Outstanding Jose Rizal Model Student of the Philippines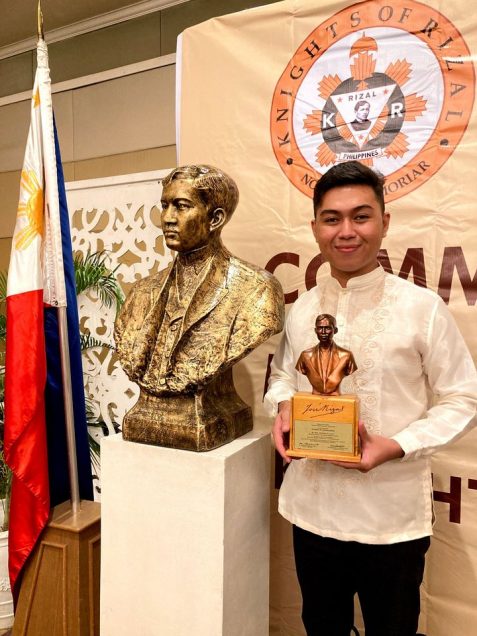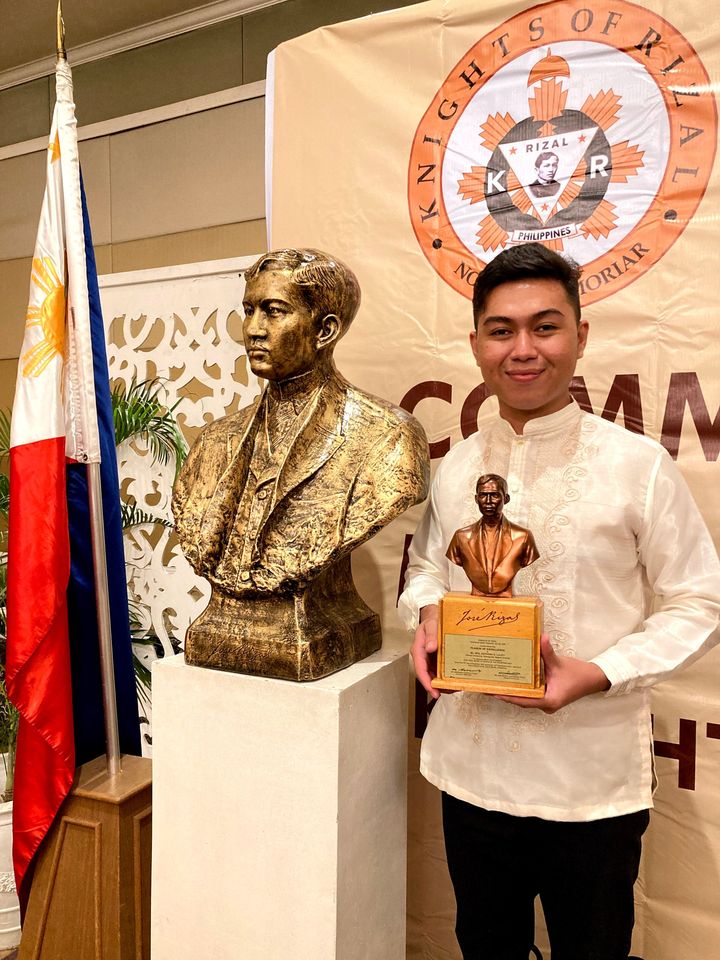 Niel Anthony E. Lajot, a senior student of Silliman University's (SU) College of Mass Communication, was named the Most Outstanding Jose Rizal Model Student of the Philippines (JRMSP) 2021.
Lajot received the award in a ceremony on Rizal Day, December 30, 2021 at the Manila Hotel.
The recognition was given by the Order of the Knights of Rizal (KOR), a non-sectarian, non-partisan, non-racial civic, patriotic, and cultural organization chartered under Republic Act No. 646.
Lajot ranked first among the three winners in the KOR's 32nd Search for the JRMSP, an annual, nationwide search that aims to honor students who best epitomize the Rizalian qualities of academic excellence and leadership in campus and community activities, thereby serving as role models to the youth.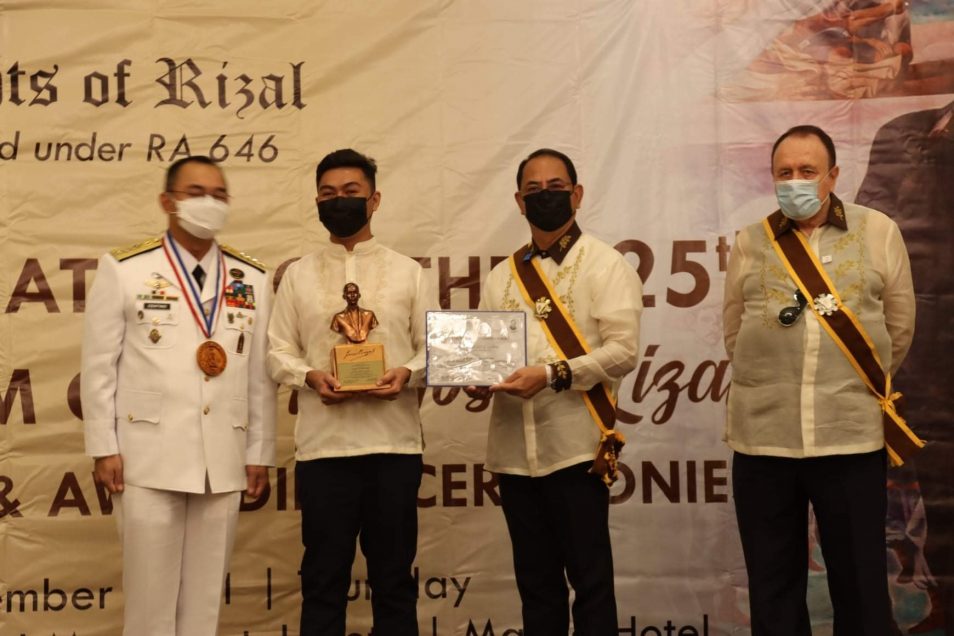 For Lajot, being a "Jose Rizal model student" means being responsive to the call of the times. 
"In these challenging days, it is important that students emulate the Rizalian spirit of academic excellence, community-servant leadership, and nation-building. It is an opportunity to challenge what more can the students do to be of great service to others, and influence more to be that leader we are called for," said Lajot.
Lajot currently serves as the governor of the College of Mass Communication student body and president of Kapunungan sa mga Mass Communicators, the College's student organization. He was the editor-in-chief of the Weekly Sillimanian in SY 2020-2021 and was a college representative in the SU Student Government (SUSG) in 2019-2020.
He founded the SU League of Hosts, served as the founding chairperson of the SUSG Resolutions Committee in 2019-2020, and was an intern at The Freeman.
He was named SU Freshman Student of the Year in 2019 and SU Sophomore Student of the Year in 2020.
Outside the campus, Lajot served as the community officer of the Association of Young Environmental Journalists in 2019-2020; was one of the Philippine Delegates of Japan East Asia Network of Exchange for Students and Youths: Youth Exchange for Media Industry 2019 in Tokyo, Japan; and was a delegate in Ayala Young Leaders Congress 2021, American Chamber of Commerce Business Leadership Program, Markprof's Top 25 Marketing Management Trainees, and 12th National Youth Parliament.
As part of the award, Lajot received a Jose Rizal trophy, certificate of excellence, and cash prize.