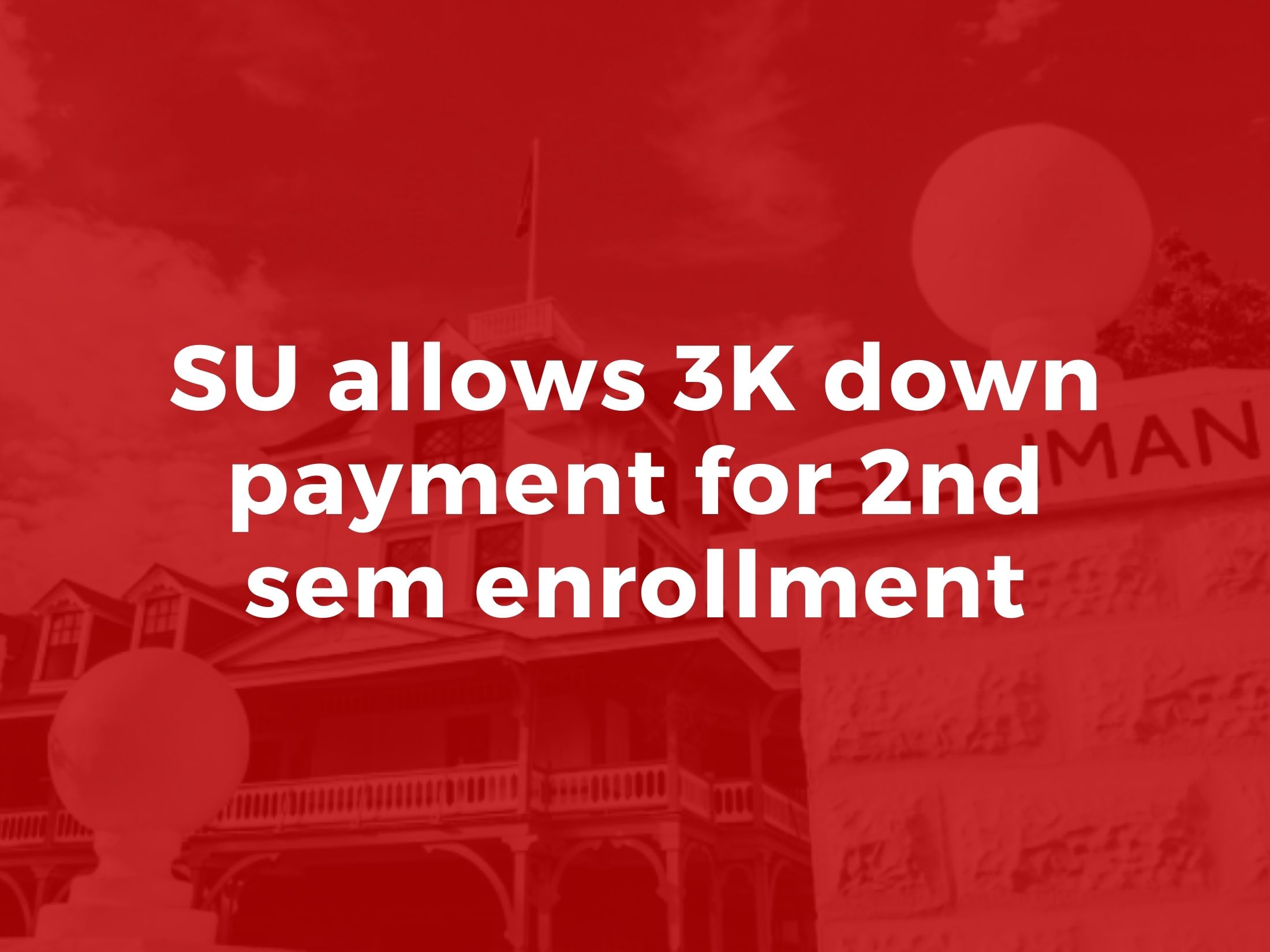 SU allows 3K down payment for 2nd sem enrollment
Silliman University (SU) offers an additional scheme/option allowing a Php 3,000 down payment for enrollment in the second semester.  The move aims to help the parents and students slowly recover and cope with the losses incurred during Typhoon Odette's onslaught that hit the Visayas and Mindanao regions last month without interrupting their (students) studies.
However, the students/parents can still pay the usual Php 5,000 or more, which would mean a lower monthly payment.
At the same time, SU is waiving surcharges for the delayed December payments.
Dr. Betty Cernol McCann, the University president, said the move aims to ease the burden of the parents, especially those badly hit by Typhoon Odette, as "our institution would want to continue our mission of providing whole-person education among our students."
Dr. McCann said the students' education is of utmost importance; thus, "we always find means to allow them to continue their studies despite the adversities encountered by their families."
Dr. Jenny Chiu, vice president for finance and administration, said empathy and compassion are what the students and the parents need at the moment due to the current destruction to personal properties and businesses brought about by Typhoon Odette.
For her part, Prof. Jane Annette Belarmino, vice president for development, said the university's move is in "cognizance to the challenges brought about by the typhoon; thus, the university is reducing/allowing the down payment of Php 3,000."
The enrollment and opening of classes will continue based on the University school calendar.  The registration is set for January 10-14, 2022, while classes start on January 17, 2022.
An extension of enrollment will be announced later, but the students and parents need not worry since they will be catered to despite the delay.
Earlier, in a memorandum issued to the deans and directors, Dr. Earl Jude Paul L. Cleope, vice president for academic affairs, announced the "postponement of submission of deadlines, examinations and the like to Jan 3-6 and grade submissions 10-14".
Dr. Giovanni T. Macahig, registrar and admissions officer, explained that the extension of enrollment for another week would help the students comply first with the submission deadlines, take their delayed examinations, and for the teachers to submit the grades that are necessary for enrollment.