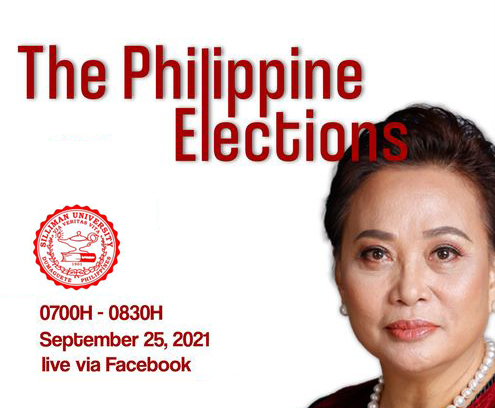 SU-NSTP forum to highlight youth's role in elections
The Silliman University National Service Training Program (SU-NSTP) highlights the Filipino youth's role in participating the May 2022 national elections through a virtual forum on September 25, 2021.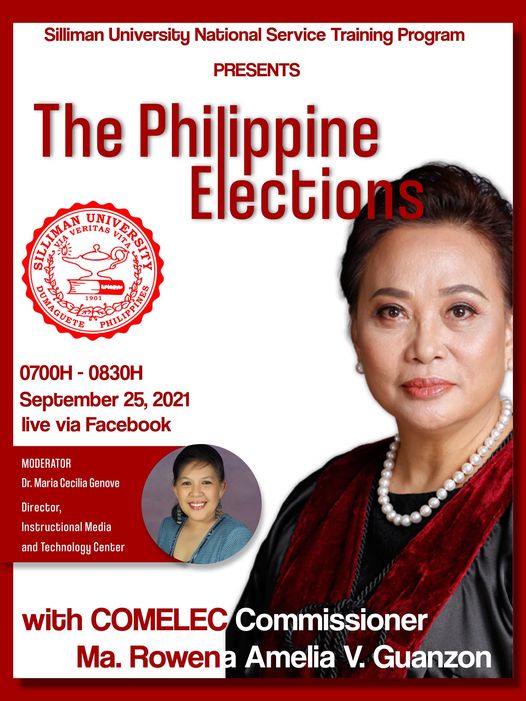 The forum features Commission on Elections Commissioner Ma. Rowena Amelia V. Guanzon who will talk about the Philippine elections.
"The Philippine Elections and The Role of the Filipino Youth in the 2022 National Election" is a forum organized by the CWTS in partnership to raise the consciousness of NSTP cadets about participating in the elections and to urge the youth to register and vote.
The forum will be held through Zoom and will be live-streamed on the SU NSTP Facebook page: https://www.facebook.com/Silliman-University-National-Service-Training-Program-ROTC-CWTS-LTS-100844798990028/
Another lecture about the youth's role in the 2022 elections will be held on October 2, 2021 with Atty. Ernesto B. Neri, Xavier Ateneo Center for Legal Assistance director and Oro Youth Development Council chairperson, as the speaker.