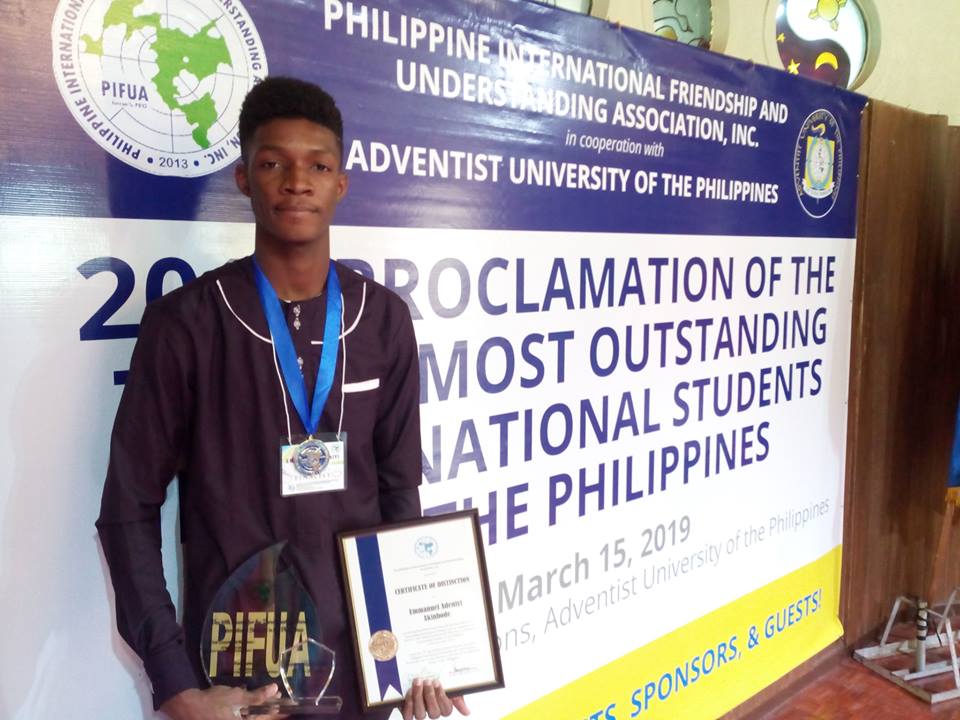 Sillimanian wins outstanding international student award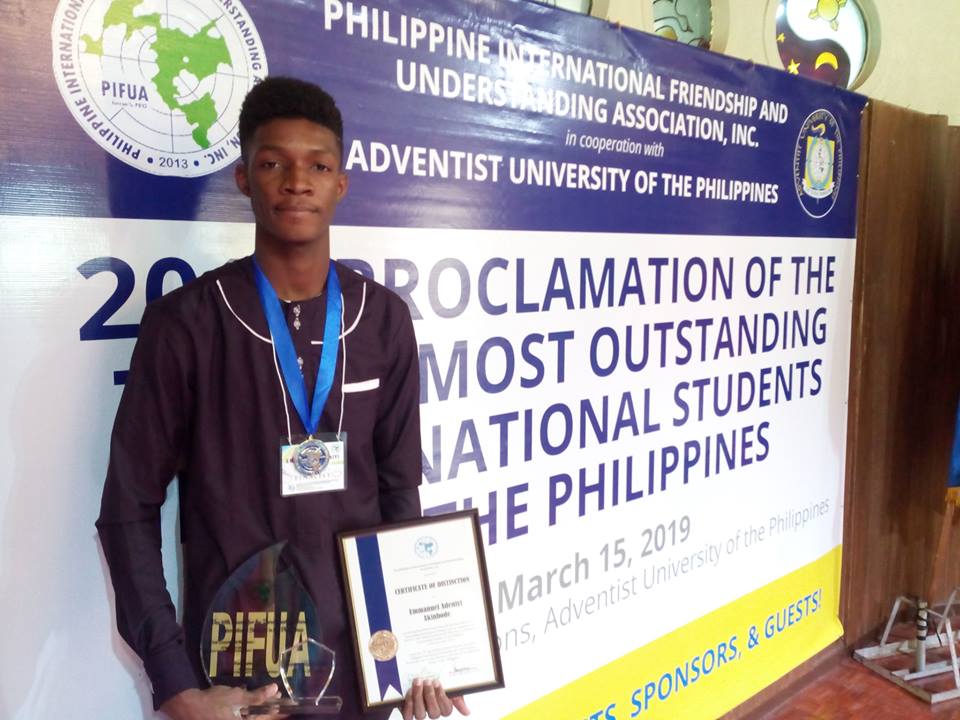 Emmanuel Adeniyi Akinbode, an international student of the Sillliman University College of Nursing, has been proclaimed one of the three Most Outstanding International Students in the Philippines for 2018-2019. The award was announced by the Philippine International Friendship and Understanding Association (PIFUA) at its 49th proclamation rites held March 15 at the Adventist University of the Philippines in Silang, Cavite.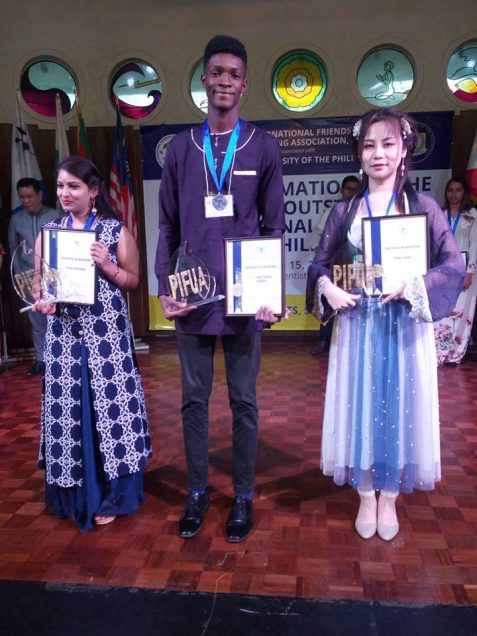 A yearly competition first held in 1969, the search for the Three Most Outstanding International Students in the Philippines is conducted by PIFUA in cooperation with various government agencies, educational associations, and higher education institutions. It aims to focus community interest on the presence of foreign students in the Philippines, identify their leadership potentials and capabilities, encourage social consciousness, and motivate them toward quality scholastic performance.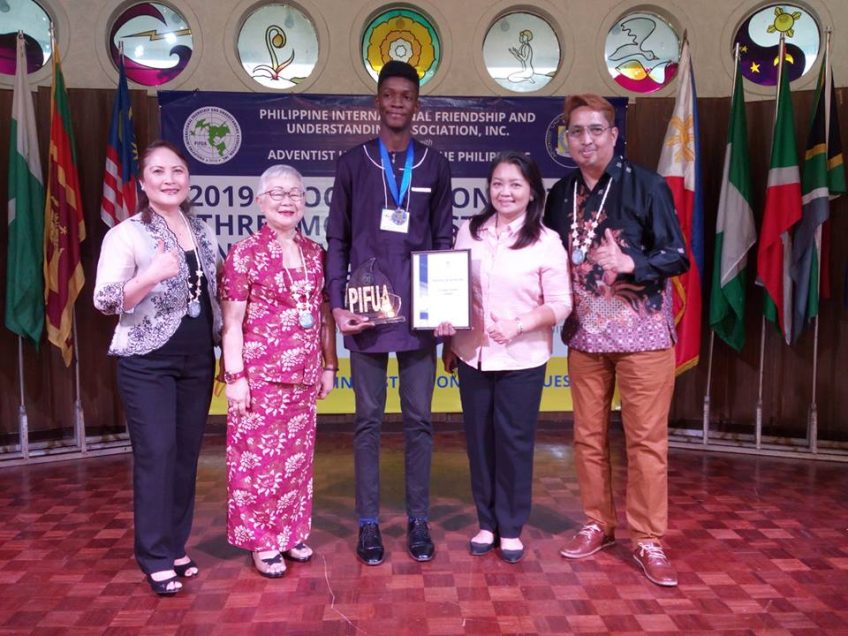 Akinbode bested several other international students of different universities in the Philippines in a four-step screening process that included individual interviews, written tests, extemporaneous speeches, and a talent portion. The two other winners are a student from China studying at De La Salle Medical and Health Sciences Institute and a student from India enrolled at the University of Northern Philippines.