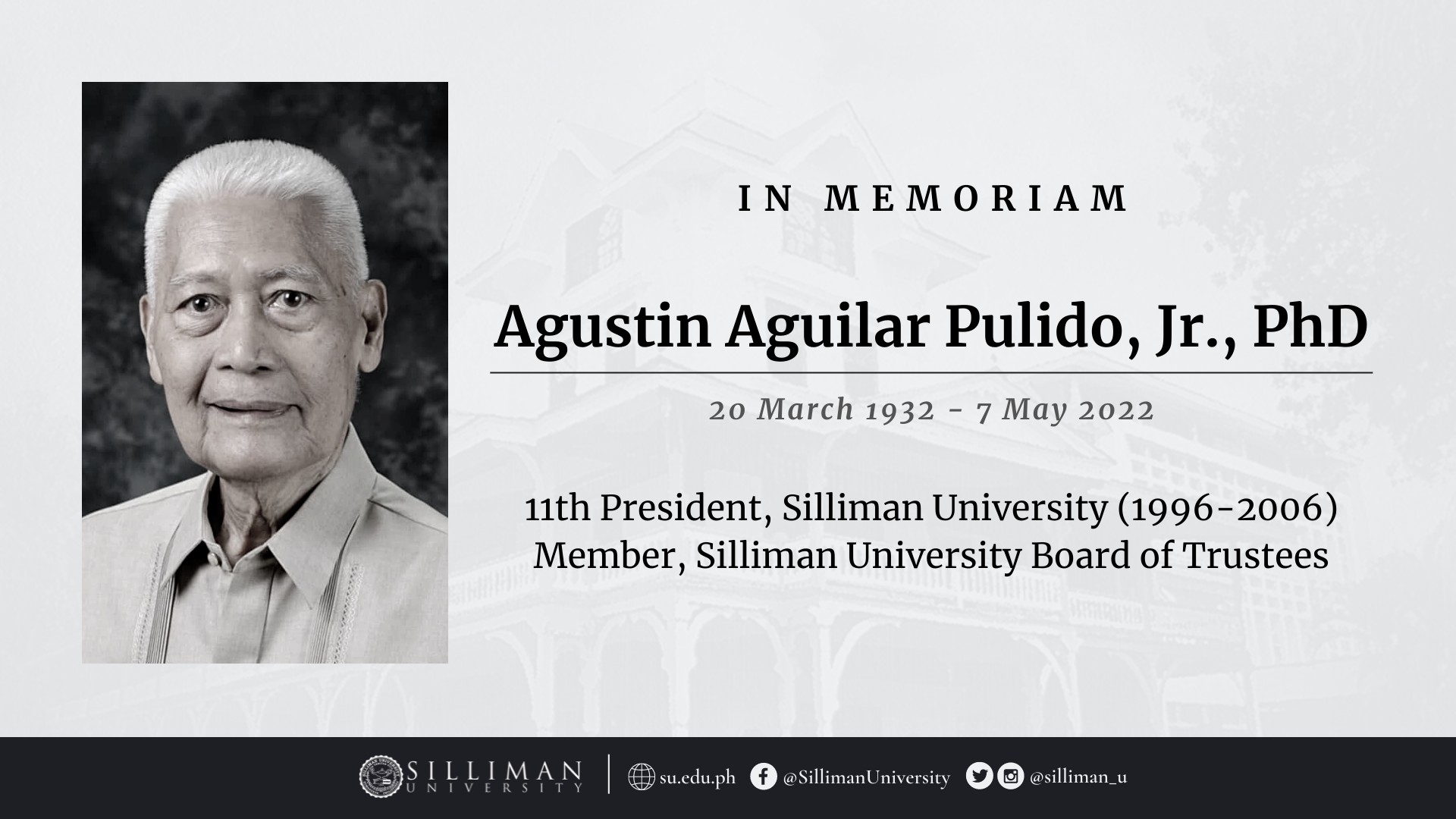 SU community mourns the passing of Dr. Agustin A. Pulido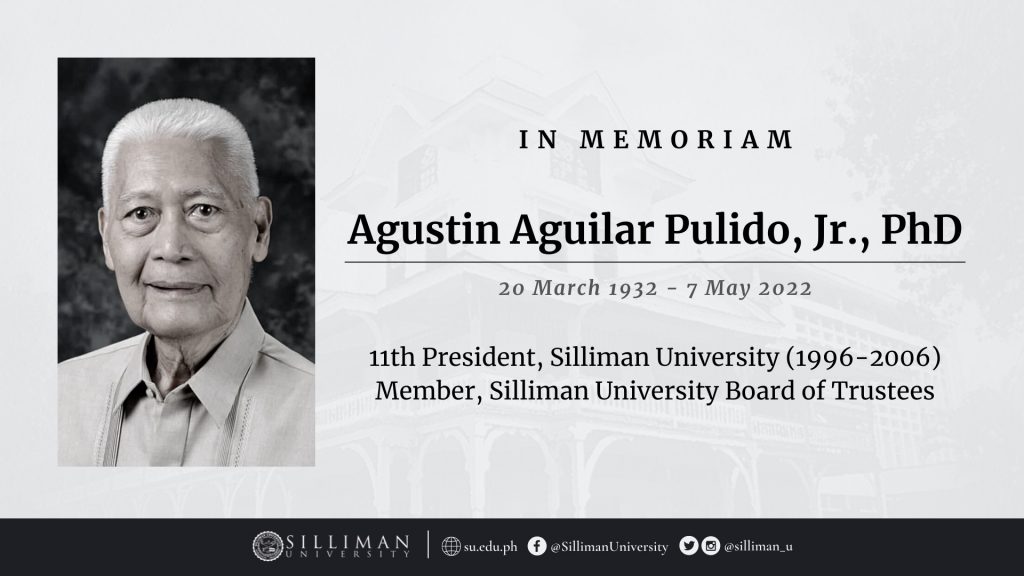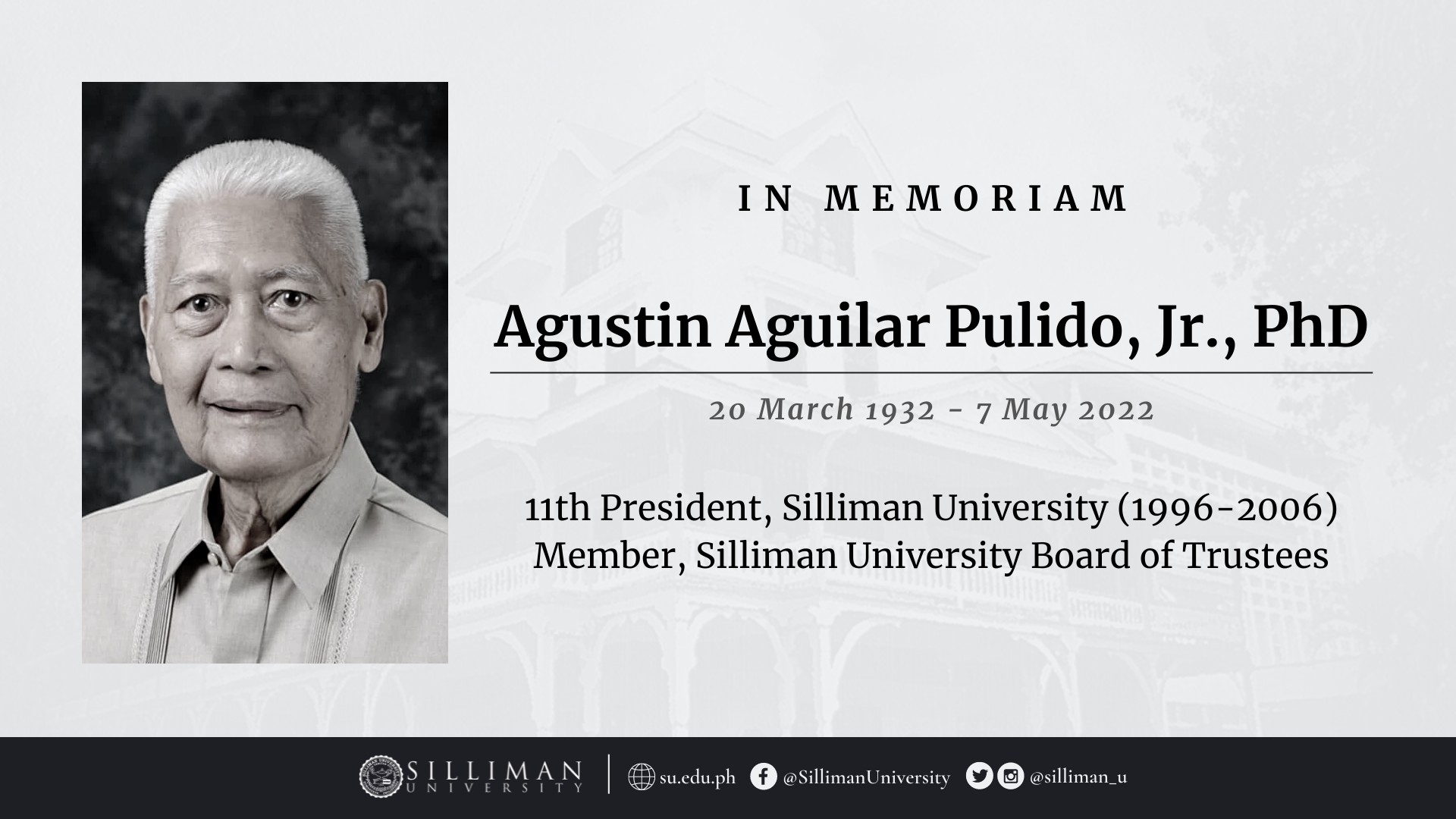 The Silliman University (SU) community mourned the passing of Dr. Agustin A. Pulido, a member of the SU Board of Trustees who served as SU's 11th president from 1996 to 2006.
Pulido passed away on May 7, 2022 at the age of 90.
"Although we mourn the passing of a good man here on earth, heaven rejoices as they gain an angel in heaven. The life of Dr. Gus Pulido is a gift from heaven to Silliman University. His invaluable service as President of our Alma Mater during one of the most challenging periods of its operation paved the way for the stability of the institution," said SU Board of Trustees Chair Ricardo A. Balbido, Jr.
Meanwhile, SU President Betty Cernol McCann remembered Pulido's "genteel character" and said his patience and wisdom "made a positive mark" during his time as SU president and as a member of the Board of Trustees.
"Dr. Pulido went beyond the ordinary and for us achieved the extraordinary, and for this the Silliman community through the years has held him in high esteem," said McCann.
Pulido earned his Bachelor of Science in Chemistry degree from SU, graduating magna cum laude in 1953. He later pursued his Master of Science degree in Chemistry at the University of the Philippines in Diliman, and obtained his Ph.D. in Physical Chemistry from Indiana University in Bloomington. In 1971, he was recognized by SU as an Outstanding Sillimanian Awardee in the field of Science Education.
SU sponsored a vigil service for Pulido on May 11, 2022 at the University Church of Central Philippine University (CPU), where Pulido was also a Board of Trustees member. Pulido was also president of CPU for 25 years before he became SU president.