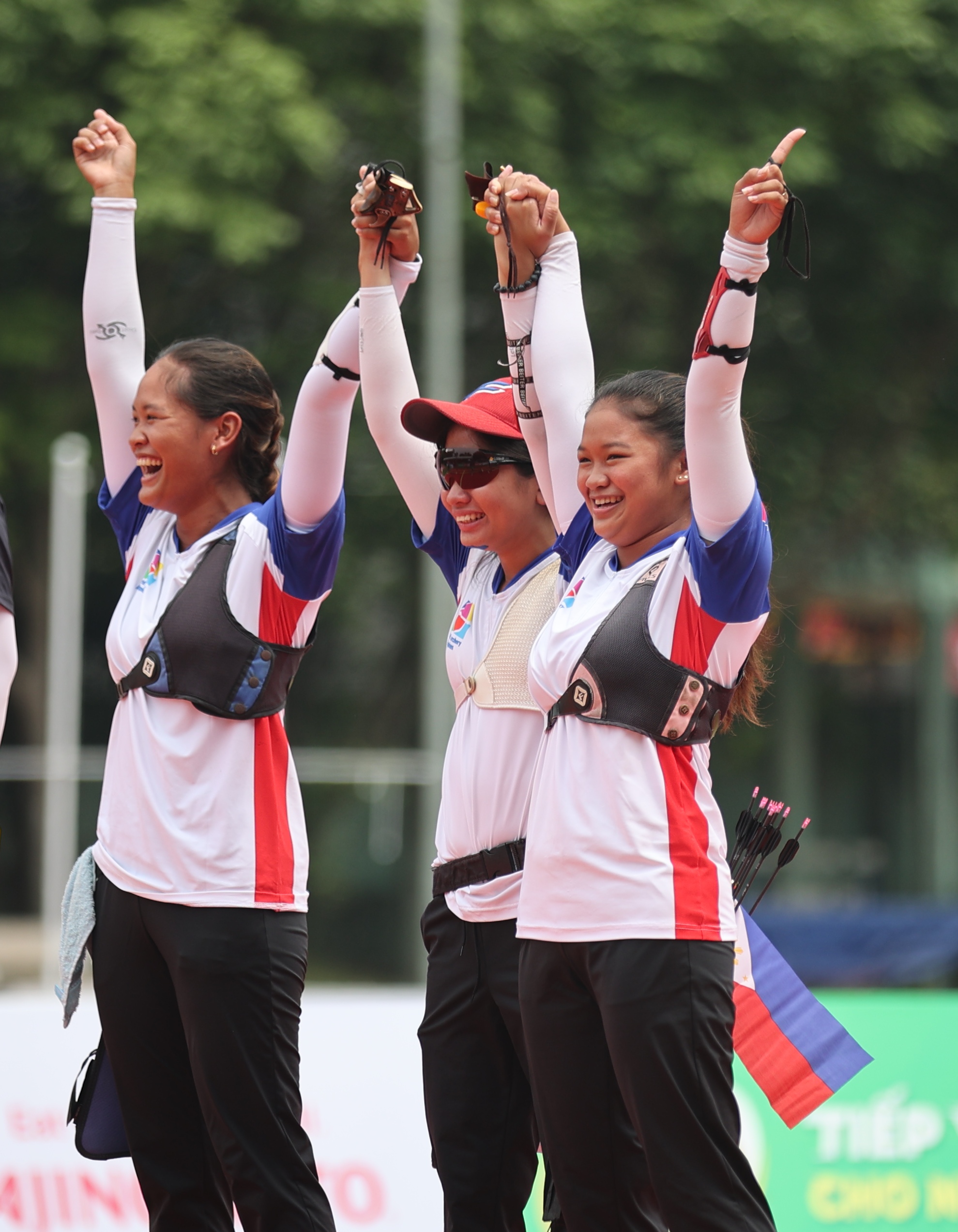 SU students win gold in SEA Games
Pia Elizabeth Angela Bidaure, a fifth-year Civil Engineering student of Silliman University (SU), and Phoebe Nicole Amistoso, former Nutrition & Dietetics student, won a gold medal as a team in the Archery Women's Team Recurve competition at the 31st Southeast Asian (SEA) Games, May 18, 2022, in Hanoi, Vietnam.
Bidaure and Amistoso, both from Dumaguete City, are two of the three archers who represented the Philippines in the Women's Team Recurve competition. Their third teammate, Gabrielle Monica Bidaure, is also from Dumaguete City.
The trio bagged gold after defeating the team representing Vietnam in the finals of the Women's Team Recurve competition.
The victory is Philippine's first gold in the women's recurve category since the 21st SEA Games in 2001 when Purita Joy Mariño, also an SU alumna who is currently the Philippine Archery National Team head coach, won in the said category.