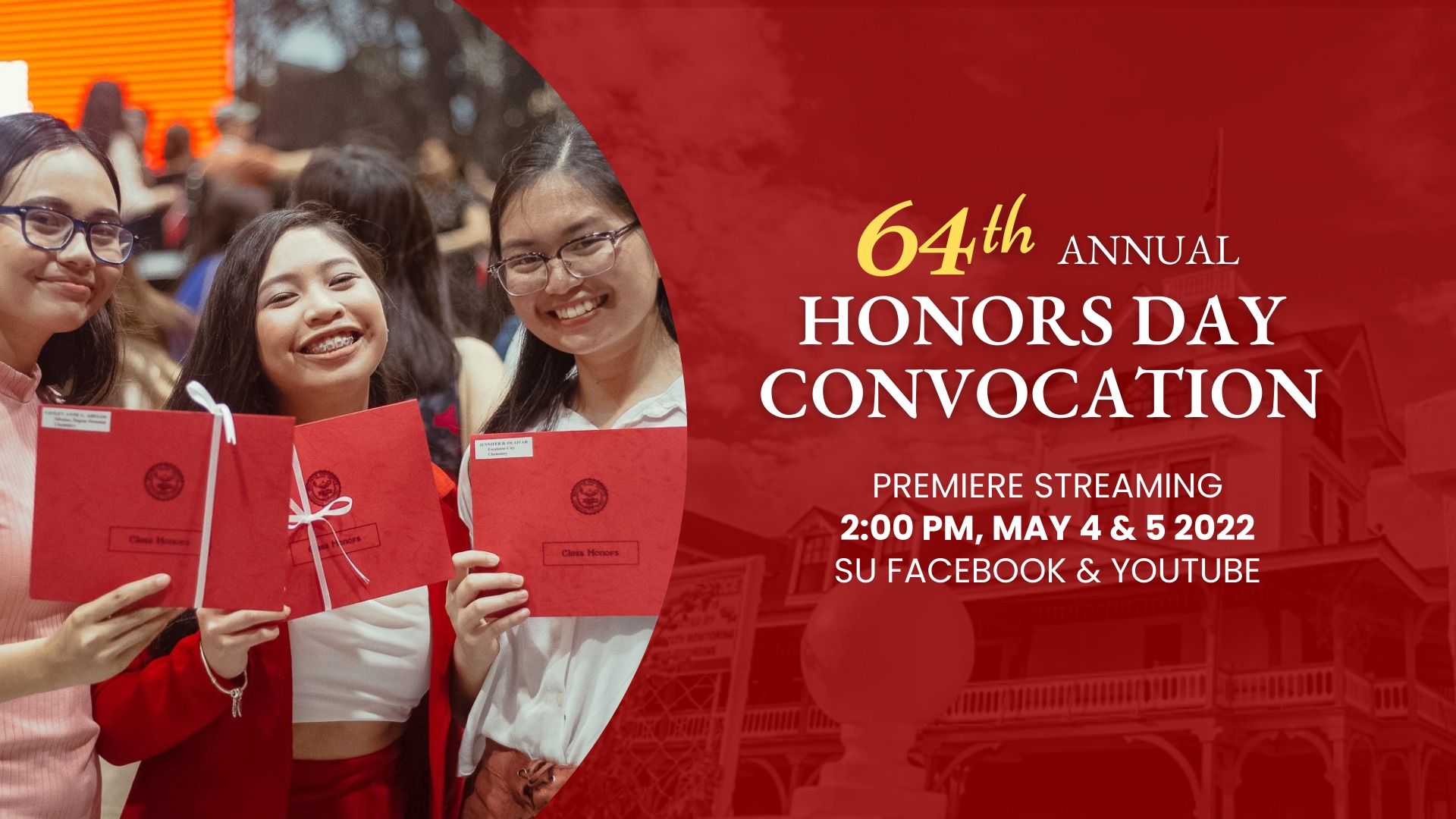 SU confers 2,533 honor students in 64th Honors Day
Silliman University (SU) conferred honors to 2,533 students for top academic performance in the virtual 64th Honors Day Convocation, May 4-5, 2022.
During the convocation, 185 students received University Honors, the highest honors that SU bestows on graduating seniors. University Honors are awarded to students in the upper 3% of their class in their junior and senior years, for which they have previously received College Honors. The names of the recipients of University Honors shall be inscribed on the Bronze Tablet of Silliman.
SU also conferred College Honors to 623 students. This recognition of superior scholarship is given to sophomore, junior, and senior students for being in the upper 3% of their class and maintaining a QPA of 3.5 or higher.
Meanwhile, 1,725 students received Class Honors. This award is for students who are in the upper 10% of their class and who have a QPA of at least 3.25.
Hon. Kira Christianne Danganan Azucena, an SU alumna who is a career diplomat, delivered the Honors Day message as the convocation speaker.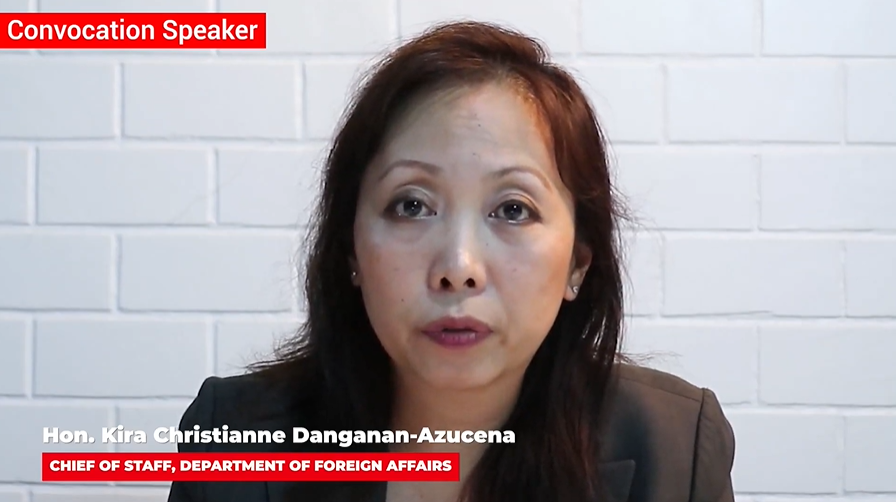 Azucena encouraged students by reminding them of 1 Timothy 4:12, which says, "Let no one despise you for your youth, but set the believers an example in speech, in conduct, in love, in faith, in purity."
She said this Bible verse assures the youth of their "important role" or "duty" to set an example even for their elders.
"Youth are a reminder for the generations ahead of them of the things they once held dear, but have forgotten along the way, or have let go because of circumstances in their lives; from big things such as honor, integrity, and selflessness, to smaller but equally consequential things like kindness, a soft-toned voice, or sharing a meal with a friend. Youth represent a force that can focus our eyes back to a shared aspiration of a good, inclusive, and prosperous community," said Azucena.
Azucena currently serves as assistant secretary of the Office of American Affairs and chief of staff of the Department of Foreign Affairs' Secretary of Foreign Affairs.
The two-day event was livestreamed on the SU Facebook page and is the second convocation held virtually, as health and safety protocols to prevent the spread of COVID-19 are still in place on the campus.
The Office of Registrar and Admissions, which leads the annual event, listed the names of honor students in the program below: